Ralph Macchio Being a Role Model to His Daughter— Meet His Kids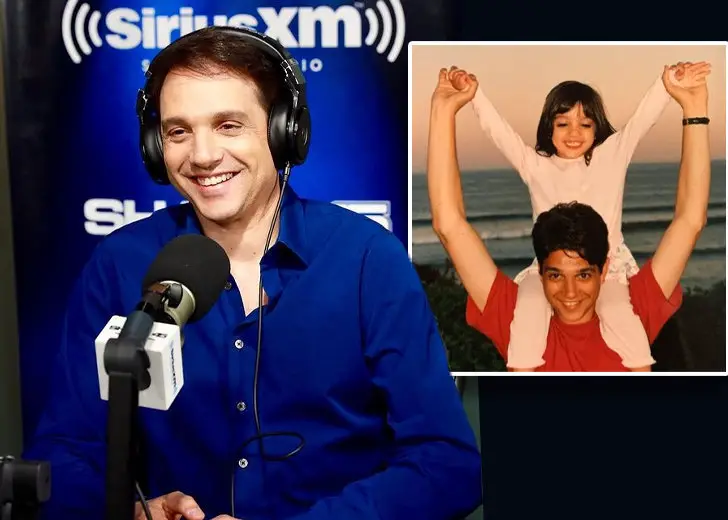 Actor, producer Ralph Macchio has been a Hollywood icon since his teenage years thanks to his role in the Karate Kid movies—a role he is reprising for the Netflix series Cobra Kai. 
It is safe to say that Macchio has left his mark in the show business, and today his children have taken it upon themselves to carry his legacy forward. 
Ralph Macchio Met Wife At 15
Macchio has been married to his high school sweetheart, Phyllis Fierro, for well over three decades as of this writing. During an appearance on Ryan Seacrest's podcast (via Heavy) back in January 2021, the veteran actor recalled how he first met his wife when he was 15. 
Macchio and Fierro first crossed paths in his grandmother's basement when they attended his cousin's 16th birthday. 
Fierro later confessed that she'd felt the connection the first time she saw his "big, dark brown eyes." However, the couple would not begin dating right away.
Macchio explained during the podcast that he had a handful of relationships between the time he met Fierro to when the two got married. They got married on April 5, 1987. 
They even renewed their vows on their 25 wedding anniversary in 2012. Since their marriage, the couple has become parents to two wonderful kids: daughter Julia and son Daniel. 
Ralph Macchio & Wife Share Two Children
Fierro gave birth to her firstborn in 1992, and four years later, in 1996, she and her husband welcomed their son Daniel. 
Much like their father, both of Macchio's children have taken a liking to the performing arts. Julia appeared in Girl Most Likely back in 2012.
Her most notable works include playing Caitlin in Stella's Last Weekend and Tanner in Wholly Broken, both in 2018.
Beyond the silver screen, Julia also performs for a live audience. The Hofstra University dance program graduate was also the lead for Alex Owens' Flashdance: The Musical. 
More recently, the actress put up an Instagram post where she celebrated the theatres reopening after the pandemic. She featured a picture of herself warming up for a dance in front of a mirror in the post. 
As for her younger brother, Macchio's son Daniel, he is an actor and a composer. He is best known for his work in That Was Then (2011), The Wrecks (2012), and The Haley Project (2013).
Daughter Considers Ralph Macchio Her Role Moder
During an interview with News@Hofstra, the up-and-coming actress noted that she drew a lot of inspiration from her legendary father. It wasn't just his on-screen legacy that inspired her, though. 
I'm inspired by how he carries himself as a human being: always professional, always kind, always well-spoken, always putting family first.
She went on to sing praises for Macchio, who was always her father first. He made sure that his kids were always grounded and motivated.
He always encouraged his children to get an education whilst providing ample support to pursue their dreams. 
"I knew growing up that I wanted to carry myself as well as he always has," Julia added. 
She was genuinely grateful to have a role model like her father—a man who had always been her guide and advisor. She was fairly certain that her work ethic came from her father.