William Zabka Keeps His Wife and Kids Away from the Spotlight — Inside His Family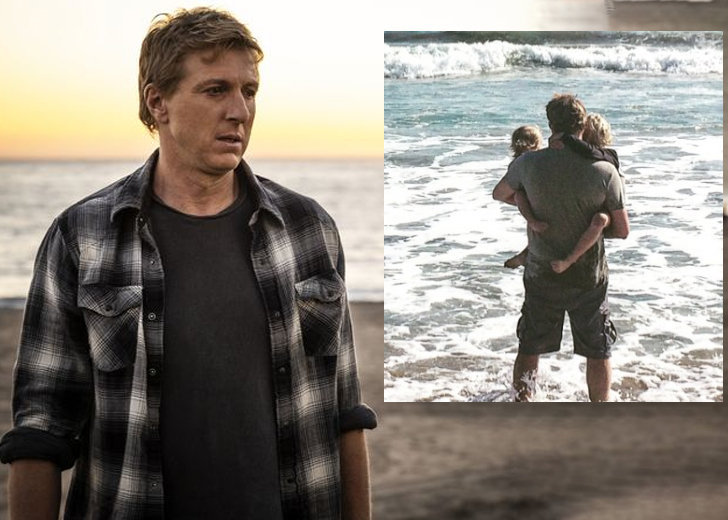 William Zabka found fame in his teens by playing the role of Johnny Lawrence in the 1984 cult classic, The Karate Kid.
He has continued acting in movies and series since then and remains a much loved actor till date.
Cobra Kai, which follows Zabka as Johnny, 34 years after the events of The Karate Kid, has also found a great deal of success.
However, despite having been a public figure for most of his life, Zabka has kept his family away from the spotlight. He rarely talks about his family and has posted about his children on very few occasions.
Is William Zabka Married?
Yes, he is. Zabka has been married to Stacie Lynn Zabka since 2008. The two tied the knot during a very private ceremony after reportedly dating out of the public eyes for "a few years."
Not much is known about his wife except for the fact that she is a businesswoman/entrepreneur. According to Glamour Path, she has a net worth of $100,000. 
She does not have any presence in social media and rarely accompanies Zabka to public events. The last time Zabka and his wife stepped out together for a public event was in 2010 for a movie premiere.
Family & Children
Zabka and his wife are parents of two children. However, aside from his two children, the actor also helped raise his godson. He previously spoke about his experience with fatherhood.
One thing I've learned about having the responsibility of being a father is that you think it's going to take your time, but it feeds you. I've always been a camp-counselor type of guy, and I really love it.
So far, neither Zabka nor his wife have revealed anything about their children, not even their names. However, he shared a picture of him carrying his children while facing the sea, back in June 2015.
He had also made another Instagram post where he uploaded a picture of his son enjoying the sight of a scenic landscape.
While not much is known about Zabka's wife and children, there's plenty of information about his parents and siblings. His father Stan Zabka was a director, writer, and composer while his mother Nancy Heimert worked as a business-liaison, producer, and PA.
Zabka has two siblings — brother Guy Zabka and sister Judy Zabka, both of whom are accomplished musicians.