Zoe LaVerne's Fiance Dawson Day Exposes Death Threats on Their Family
Zoe LaVerne claps back at the internet trolls.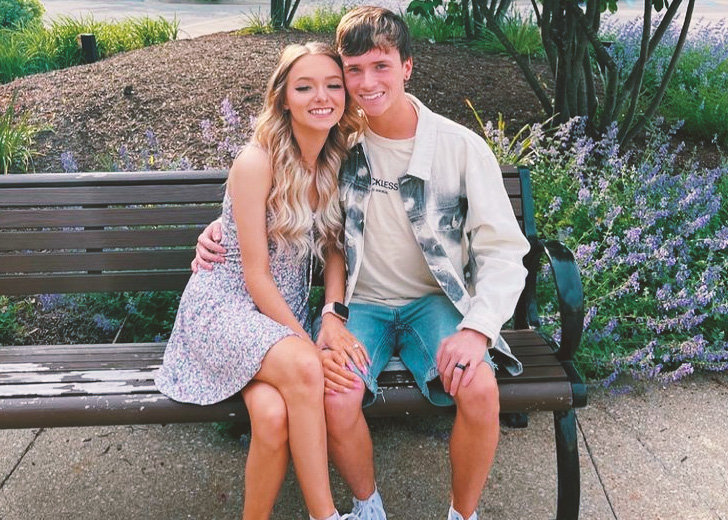 TikTok star Zoe LaVerne is no stranger to drama. LaVerne had made headlines for all the wrong reasons in her burgeoning internet career.
The first drama she was involved in was a one-sided feud with Charlie D'Amelio, a fellow TikTok star, and her ex-boyfriend, Cody Orlove.
She continued to get social media buzz when video footage of LaVerne kissing a 13-year-old fan named Connor was leaked. LaVerne admitted that the kiss had happened as the two fell for one another. 
LaVerne faced backlash and was accused of pedophilia and grooming, but she apologized and vowed not to be problematic.
She seemed to be doing well, moving on with boyfriend Dawson Day, whom she got engaged to and recently had a baby with. But right after the baby was born, she got into controversy again. 
Zoe LaVerne Claps Back at Internet Trolls
On October 3, LaVerne announced that she and her fiancé had welcomed their daughter Emerysn.
However, in the caption, she shared that fans could pay to see exclusive photos of her delivery and her baby. This did not sit well with people who accused her of profiting off of her newborn daughter's baby pics. 
All the negativity and backlash appeared to have pushed LaVerne to the edge because she responded to all her haters rather angrily under the comment section and dedicated a separate Instagram story.
According to a screenshot by The TikTok Shaderoom, a user had commented: "I liked you for a while but here you go selling your new born pics."
LaVerne responded by saying that she had already exposed more than she was comfortable about her life on social media.  
She added that "this [was] something [she] wanted to keep a tad private" and then sarcastically apologized to the user that LaVerne's actions bothered her.
People commented on the post saying that LaVerne's actions did not match her words and questioned her "need" for privacy.  
LaVerne also went off in an Instagram story. She wrote she was okay with people criticizing her, but she would draw the line with her kid and attacked the internet trolls, saying they were jealous of a baby and were going nowhere in life. 
Zoe Laverne's Fiancé Also Fights Back
While LaVerne was going off on her haters, Day was fending off his own. 

Screenshot Of A DM By Dawson Day (Souce: Dawson Day's Instagram)
In an Instagram story, he had uploaded a screenshot of a Google search about the importance of skin-to-skin contact between fathers and their babies.
Unfortunately, it appears people had criticized Day for holding his baby daughter without his shirt. 
He iterated that the post was for the "uneducated" people. 
In another post, he had uploaded a screenshot of a direct message sent to him. Day did not bother redacting the user's name, who had messaged him saying, "really hope you and your girlfriend get shot in the head soon."
He then added a text iterating why people found it okay to say things like that. 
It looks like the couple is going through a difficult period.