Zoe LaVerne and Dawson Day Are Selling Their Baby's Photos — Fans React
Zoe LaVerne wants to share exclusive photos from her delivery with her fans.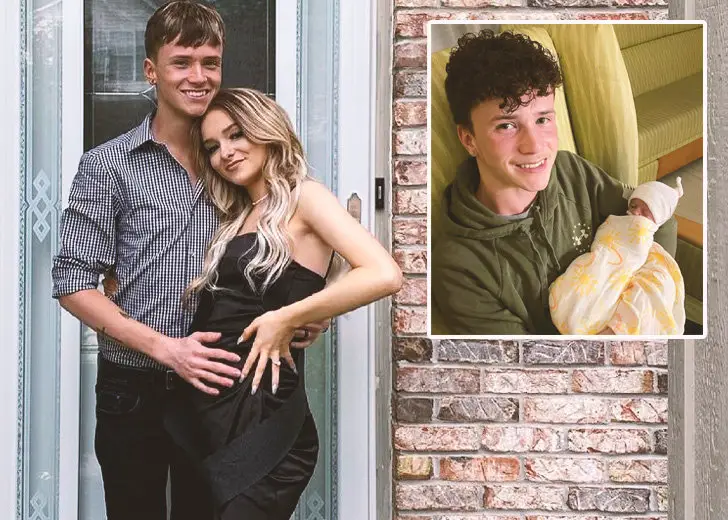 It looks like controversial TikTok star Zoe LaVerne is making headlines again for the wrong reasons. 
On October 3, LaVerne announced that she and her fiancé, Dawson Day, had finally welcomed a baby daughter, Emerysn, into the world.
She had posted a selfie of her and the father, but the TikToker riled up her fans and followers on such a joyous occasion. 
According to her caption, it appears people had to pay to see photos of her baby. People reprimanded her in the comment section for using her newborn baby to earn profits. 
However, shortly after that, she uploaded a carousel of her kid, and in the caption, she explained her reason for charging for her daughter's pictures and gave a sneak peek of her birth story.
LaVerne iterated she was charging for exclusive photos from her delivery room because she did not want to keep the pictures from her fans. 
She noted she was uploading a 'story time' soon on the entire situation. LaVerne then shared that during her natural birth, her placenta abrupted, almost causing her to lose her life.
She then thanked God for not separating her from her baby and her baby's father. 
Zoe LaVerne's Pregnancy Announcement
In January, LaVerne revealed that she could be pregnant during a livestream, but shortly after, she denied it and said she was "having a lot of symptoms."
TikTokRoom had uploaded a post of LaVerne's livestream, and in the comment section, people commented she could easily find out with a pregnancy test. 
Later on January 10, a fan asked LaVerne if she was pregnant, to which she replied that she didn't know.
After that, people flooded her comment section asking her to get a pregnancy test, and then finally, on February 22, she announced that she was pregnant. 
LaVerne had uploaded a photo showing two positive pregnancy tests and told her followers that she and her boyfriend were having a baby together.
But she had dragged out her pregnancy announcement for so long that people questioned her sincerity. 
People began speculating that the tests she uploaded were taken from the internet.
But LaVerne wasn't having any of it, and to respond to her doubters and prove her pregnancy, she uploaded a TikTok of her taking the pregnancy tests and showed the positive result.
Zoe LaVerne's Baby Daddy
The pregnancy test seemed to silence the doubters, but another drama had ensued. 
Many people asked her if the father was the 13-year-old boy, Conor, whom she was involved with in 2020. A video of the duo kissing leaked online.
LaVerne then admitted that she developed feelings for Conor and people accused LaVerne was of child grooming and pedophilia. Soon after, she began dating Day. 
The expectant father was not happy about these allegations and took to Instagram and addressed LaVerne's scandal.
He iterated it appalled him that people would talk badly about an unborn child and that people who had nothing nice to say should remain silent. 
The couple also got engaged shortly after, which seemed to silence the haters once and for all.