Monroe Clarifies the Drama Rumors - What Really Is The Drama Between Madi Monroe And Charli D'Amelio?
Madi Monroe clears the air of drama rumors with Charlie D'Amelio.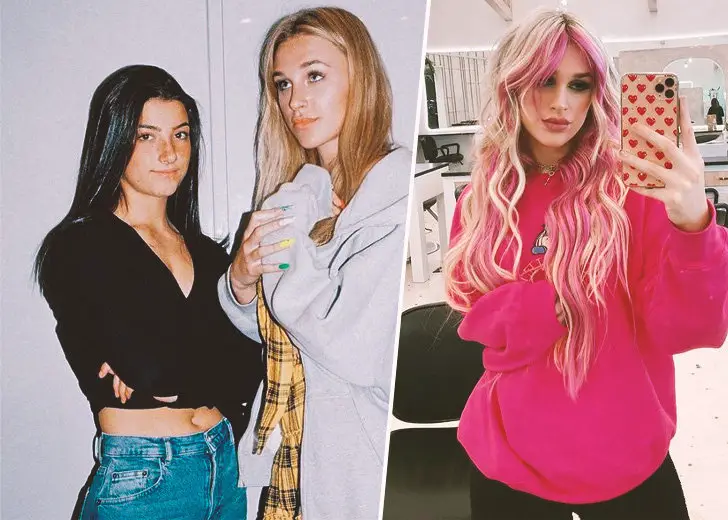 A lot of wild speculations began uprising after aspiring actress Madi Monroe deactivated her Instagram and TikTok account recently. However, she later retrieved her social media accounts and cleared up the rumors regarding herself and her best friend, Charli D'Amelio.
Her short-lived hiatus began right after the actress wrote a cryptic message on her Twitter account. Many fans speculated that the whole fiasco was related to Monroe and her best friend. D'Amelio's emotional short video in which she was seen with teary eyes fueled the speculation even more. 
Monroe has a verified Instagram account with 4.5 million followers at the moment. Additionally, she has worked outside of social platforms. As her IMDb page suggests, Monroe also has movie-acting credits to her name. 
Madi Monroe and Her Best Friend Charli D'Amelio
In an interview with Hollywood Life, Monroe talked about the time she first met D'Amelio in LA. She called Chase Hudson, a.k.a LilHuddy, her best friend, and claimed D'Amelio to be hanging out with Hudson at her house. 
Both Hudson and D'Amelio would later go on to date each other.
As per her, the soon-to-be best buddies did not speak to each other initially, but later, when the girls followed each other on social media, their gradual online conversations helped their friendship blossom. 
Talking about her friendship with D'Amelio, Monroe was quoted saying, "everyone is constantly judging us. But, when we're together, we're very powerful. We really do truly love each other so much. And we are really best friends."
Monroe's Break up with Chris Romero
A few months ago, Miss Monroe was caught up in a relationship storm when she was spotted with her new boyfriend, Jack Riyn. At the same time, the lip-syncing actress was allegedly having an affair with TikTok hotshot, Chris Romero. 
Monroe, the daughter of former TV host and news anchor, Erika Monroe, broke things off with Romero after he cheated on her. However, surging interest in favor of the actress from the TikTok fraternity helped her overcome the feud.
Monroe later took to Instagram to reveal her new boyfriend, Jack Riyn, another social media hotshot.  
Her then-boyfriend, Romero, started a beef by targeting Riyn in his tweet, claiming to get stabbed by his "own friend." 
As per Dexerto, Romero called Riyn a kid and claimed to have helped him with money and "places to stay." The ex further stressed that it was due to his help that Monroe's new boyfriend "even went on a tour in the first place."
The Drama Involving Monroe, Ryin and D'Amelio
As reported earlier, Monroe withdrew from her socials after letting the world know she was in distress. In her recent tweets she wrote,
"So which one of my friends is gonna finally realize I'm rly [really] not okay LOL." In a follow-up tweet, Monroe mentioned that she is "[expletive] up too." 
While Monroe was out of social media's touch for a brief moment, D'Amelio posted a video with watery eyes. It led many to believe that things had fallen apart between the best friends. 
Monroe, upon realizing the mess she created, drew her back into social media. She posted a clarification video on TikTok asserting that her post "last night" was about "me deleting everything of me and my ex." 
It gave a clear picture of Monroe's break up with Riyn, and the two are not dating currently.

It was precisely this moment that her followers became aware of her split with Riyn. At the time of this writing, the ex-lovers have already unfollowed each other on Instagram. 
Monroe also cleared her status with her longtime best friend, D'Amelio. Replying to a harsh comment made on her TikTok video, the star performer stated, "me and Charli are fine."