Noah Beck and Dixie D'Amelio Tease OnlyFans Debut on April 1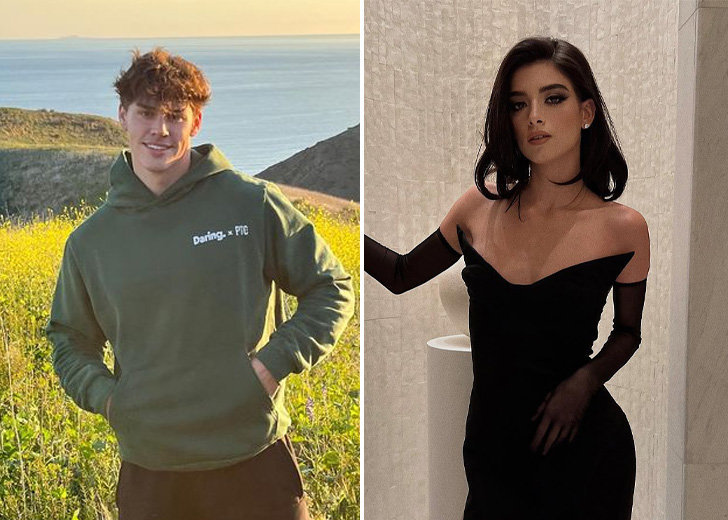 Many people are familiar with OnlyFans, the subscription-based platform that started in 2016. It allows users to upload any content, including NSFW ones, and was mostly used by adult stars.
Many celebrities like Cardi B and Bella Thorne have jumped on the OnlyFans bandwagon. Many social media influencers from YouTube and TikTok have also joined the site.
And for the longest time, fans have been wondering if Noah Beck and Dixie D'Amelio will start their own OF accounts.
Noah Beck and Dixie D'Amelio Start Their OnlyFans
On April 1, Beck and D'Amelio, who have been dating since September 2020, announced on their Instagram stories that they were starting their OnlyFans.
D'Amelio put up a photo of herself in a black bikini and included a link for her OF account.
Similarly, Beck uploaded a photo of himself shirtless with his ripped abs on full display and included a link to his account.
The former Sway boy rose to fame thanks to the shirtless thirst traps he posted on social media.
Unfortunately for the fans, who were excited to subscribe to their OF, the social media stars played an April Fool's prank on them.

Noah Beck teasing his debut on OnlyFans. (Source: Noah Beck/Instagram)
The 'Psycho' singer's link took her fans to her Spotify page, while Beck's link opened to Better Help, an online therapy services page.
Fans were disappointed to learn it was a prank and took to Twitter to let out their feelings.
One user joked that they needed an attorney for being tricked by Beck, while another commented, "I can't believe Noah Beck faked an only fans.. heartbreak."
A third user noted that she knew it was fake, but she still had one last hope about it.
Fans were also commenting about D'Amelio joining the site, saying she needed it because of her flop career, while another wrote that she could have made bank if she had started an OF.
Noah Beck on Starting OnlyFans
On January 7, 2021, Beck chatted with Pop Galore and talked about many things, including his thoughts on joining OF.

Noah Beck with Bryce Hall and Josh Richards (Source: Noah Beck/YouTube)
When the interviewer asked the TikToker if he had any plans to join OF, he laughed and said, "Probably not, no," before adding, "But you never know."
And then, a few months later, Beck uploaded a video titled "THE NEW TRUTH ABOUT ME" on his YouTube channel. His friends Bryce Hall and Josh Richards from the Sway house were also in the video. 
Beck took a lie detector test in the video, and his friends asked him the questions. One of his friends asked if he would join the OF.
In reply, he said he "100%" would, which was true as he received a big thumbs up from the polygraph examiner.
Maybe Beck might start an OF someday, but until then, his fans might have to wait patiently.