Noah Beck's Hottest Shirtless Pictures to Warm Up Your Day
Proceed with caution — It's too hot!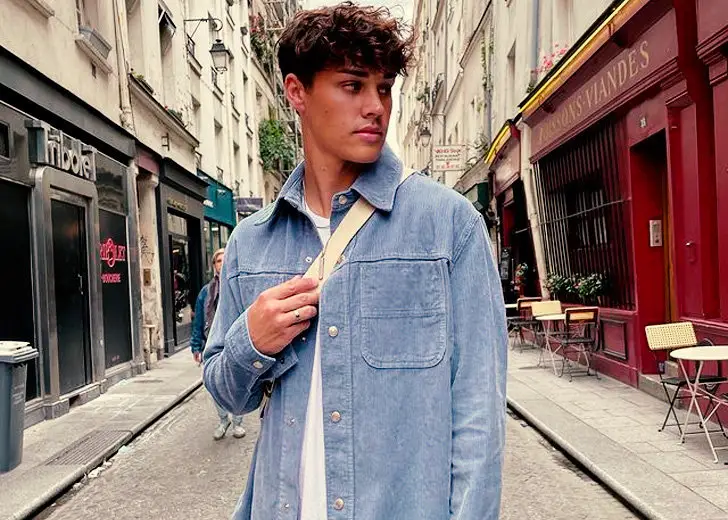 Noah Beck has taken the TikTok world by storm. Had he not joined the social media platform in January 2020, he would be a striking but not so famous soccer player at the University of Portland. 
But his very first lip-sync on the lewd verse of DaBaby in 'Cash S**t' caused such serendipity that he woke to thousand of followers the next day. And the numbers never declined from then. 
As a result, Beck gathered enough courage to confess his newfound career path to his soccer coach dad and second-grade teacher mom. And after that, the social media personality officially joined the Sway House in the summer of 2020. 
There was no stopping the 20-year-old from then. Within months, he became one of the most famous men on TikTok, thanks to his trending lip-syncs and shirtless thirst traps that made his followers, especially women, weak at their knees. 
And his domination wasn't limited to TikTok, where he boasts 30 million followers as of this time of writing. The TikTok star started broadening his influence on Instagram as well; he already has over 8 million followers on the platform. 
While Beck's shirtless dances and lip-syncs are key to the thousand of followers on TikTok, it's his steamy shirtless pictures that do the trick for Instagram.
After all, his chiseled muscles, steely gaze, and perfectly wavy hair team up to be the ultimate steamy eye candy, so hot that even Instagram can't handle it sometimes.
Take, for instance, the time the heartthrob posted a series of super sultry black and white pictures taken by Damon Baker on Instagram on January 18, 2021.
Beck literally broke the internet wearing just a pair of Calvin Klein underwear in the photoshoot. Following this, Instagram removed the pictures, probably for violating its policy on nudity.
While you probably missed the picture the site couldn't handle, here are ones that are still up on the platform and easily make it as Beck's hottest Instagram snaps. 
Too Hot to Handle
Beck amused his followers with his jaw-dropping shirtless look on July 2020.
His intense gaze looked like it could melt the mirror right there and then, just the way it melted the hearts of millions of followers.
So Bright Even in the Dark 
The TikTok hottie glowed in orange lights as he posed with his buffed body in the dark. The alternating black and white pictures in the gallery just ended up as the icing on the cake. 
Strength, Ladies, Strength!
Still shirtless! Beck showed off his impressive strength through a gallery of pictures on December 14, 2020. Though he confessed he wasn't that strong, his protruding veins, jawlines, and tightened muscles spoke volumes. 
And without a doubt, the intense workouts just leveled up his hotness. 
His Secret to Hotness?
How could anyone be so effortlessly hot? Is it the regime for clearer skin or just Beck's killer abs, unprepared hair, beaming smile, and bright personality? 
Whatever it is, Beck, undoubtedly, has a plethora of such steamy pictures, and we know we all are ready to go through those, one by one.