'Phantom' Singer Bella Thorne Reveals Marriage Plans, Wants Two Weddings
Bella Thorne announced her engagement to Benjamin Mascolo on March 20, 2021.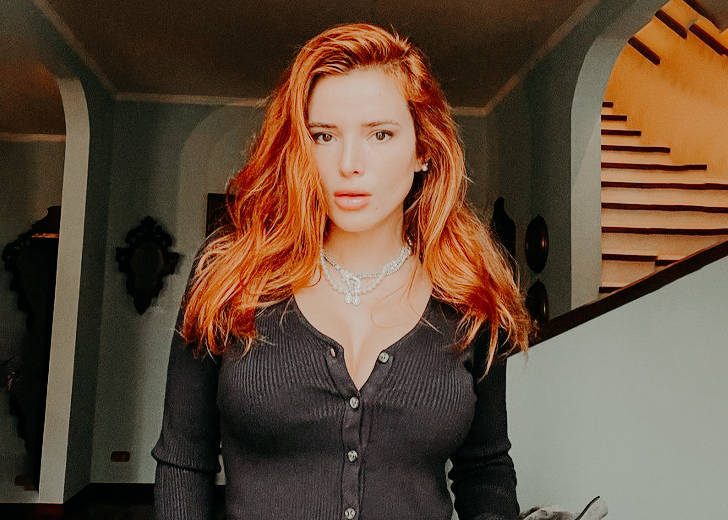 Bella Thorne has been engaged with Italian sensation Benjamin Mascolo for less than a month, and the two are already making plans for their wedding.
In a recent interview, the "Phantom" singer revealed she would take her vows twice: once in Italy and once in America. She has also decided on a few decor elements. 
Marriage In Two Continents
In conversation with Variety, the pop star confessed she did not know what she wants her wedding to be like. She hasn't even put much thought into it. All she knows is that there are going to be two weddings. 
Since the groom-to-be is from Italy, the couple will have a ceremony there as well. Thorne said the Italian ceremony could be the more fun and crazy one of the two. 
I think the Italy one will probably be more like flying in crazy things, just craziness. Let's have some [expletive] fun.
On the other hand, the American wedding will likely be somber and traditional. "Not that anything with me is ever traditional," she added. 
The decor will include a lot of flora, that's for sure. The singer, who identifies as a pansexual, plans to have every visible surface and orifice of the venue covered in hanging, dripping flowers and vines. 
He Proposed On Their First Movie Together
The Italian hunk popped the big question when the duo was filming for a movie in Spain, and as Thorne put it, "It was very, very cute." Mascolo also shared the news to his 1.8 million Instagram followers via a post.
The post featured the couple sharing an intimate moment together while putting the shimmering pear-shaped diamond cut ring on full display for the netizens to appreciate.
And appreciate they did.
Within hours, the post was teeming with comments from their friends, fans, and well-wishers. "YES YES YESH IM SO HAPPY FOR YOU GUYS," wrote The Bachelors star Charlie DePew with thousands more following the lead. 
Thorne Is An Inspiration
Thorne came out as a pansexual via a tweet in a time when accepting these things in public spaces was not "super normal." Doing what she did, when she did, she became an inspiration to thousands, possibly millions. 
It's usually the kids that have been soul crushed throughout time, told they couldn't be themselves, told they couldn't be this or that, and everything else but themselves.
She has also gone on record to admit that she released her memoir, The Life of a Wannabe Mogul: Mental Disarray, to reach out to as many people as she could. She derives immense joy from the fact that so many people feel connected to her and feel heard.