Josh Richards Responds to Getting Back Together with Ex Girlfriend Nessa Barrett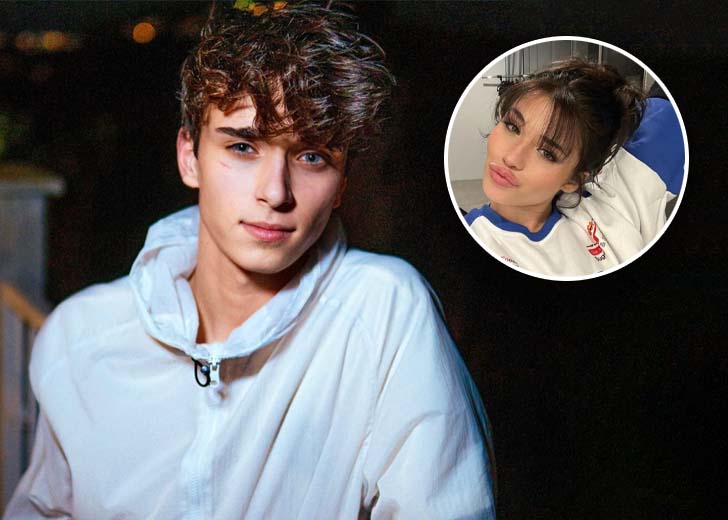 Ever since Jaden Hossler and Nessa Barrett broke up, it's all everyone has been talking about. People are now speculating if they are dating again. 
Hossler and Barrett apparently broke up because the former cheated on the latter with Josie Canseco. But Canseco clarified via Twitter that neither she and Hossler got together nor was she the reason for their split. 
However, netizens do not believe her, and new issues have come to light which were discussed on Josh Richard's YouTube show, Tea Talk. 
On May 12, Richards uploaded a video titled 'Josh And Nessa Friends Again' where he and Bryce Hall broke down-trending internet drama. 
The BFFs podcast host read a tweet by Aaron Liebregts claiming he saw Hossler and Canseco up close and intimate three months ago at an event. 
Liebregts later followed with another, saying he "didn't want to make everyone go crazy."
Canseco replied to Liebregts via a tweet, asking him why he lied about her and Hossler. 
Josh Richards Talks about Getting Back Together with Nessa Barrett
After discussing the Hossler and Canseco situation, Hall quizzed his friend about his thoughts on getting back together with the 'La Di Die' singer. 
He asked Richards why he liked fan edits of him and Barrett, to which the BFFs host replied it reminded him of the good times. 
The Reality House star then asked the podcaster if he was thinking about reuniting with his former girlfriend.
Richards shared he had no desire to get back with her as it would be too weird. 
Even though Richards confirmed there was no way they were getting back together, Hall opined they would at least be friends. 

Josh Richards and Bryce Hall talking about Richards getting back together with Nessa Barrett. (Source: Josh Richards/YouTube)
"We would never be friends. Ever. Not a chance. People were commenting, 'oh did you watch Jaden and Josh be friends again' and I liked a reply that said, 'lol, no.' No amount of time will make us friends again," said Richards. 
The duo then moved on to talk about Hall's love life, but before they could dive deeper, Hall clarified he was keeping his life private. 
He then jokingly called out Richards for making TikToks with every girl he was hooking up with and publicizing his personal life.
But Richards iterated that was far from true as he did not hook up with all the girls. 
Josh Richards and Nessa Barrett Reunite On BFFs 
Although Richards clarified he would never be friends with Barrett again, his words appeared to be contradicting his actions. 
On May 15, 2022, tiktokinsiders posted a photo of Richards and Barrett walking together. The BFFs podcast replied it would be an interesting week on the pod in the comments section.
BFFs also took to their Instagram and reshared the photo in a video of Dave Portnoy asking Richards if he had talked to Barrett, to which he said no. 
They also reshared a photo of Barrett's photo with host Brianna LaPaglia's comments. In the caption, they wrote, "something is happening."
Many netizens assumed BFFs' actions meant they were inviting Barrett on their podcast. Hopefully, they will confirm it soon.