Nessa Barrett and Jaden Hossler Clarify Reason for Break Up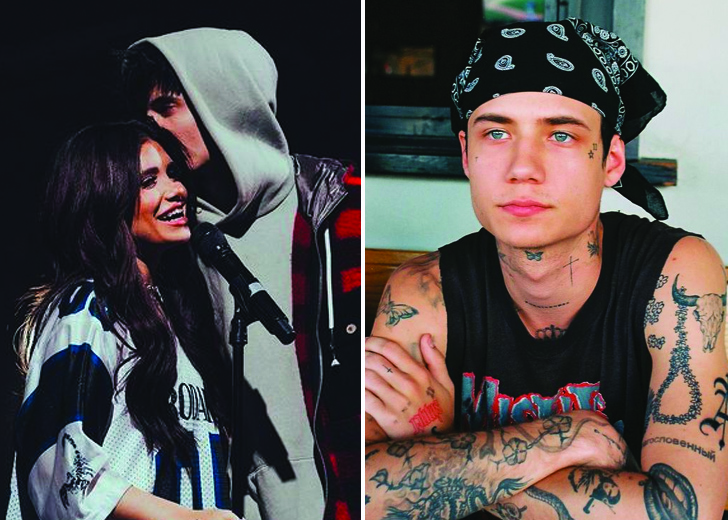 For quite some time now, netizens speculated Nessa Barrett and Jaden Hossler have broken up. These suspicions came after fans suggested the couple had unfollowed each other on Instagram. 
But the latter seemingly addressed the rumors via Instagram. In a now-deleted Instagram story, the rocker shared he didn't unfollow anyone or handle things online.
At the time of the post, the singer followed his girlfriend, but she wasn't following him. 
Despite his statement, rumors of their break up continued to circulate, but all of that changed on May 2, 2022. 
The couple took to their Instagram stories and confirmed they had broken up a month ago. 

Nessa Barret and Jaden Hossler confirm their break up and explain why. (Source: tiktokinsiders/Instagram)
They released a joint statement explaining the reason for their break up. 
Why Did Nessa Barrett and Jaden Hossler Break Up?
Although the ex-couple requested everyone not to make assumptions, they had their theories about the reason behind the break up. 
Tiktokinsiders reshared the statements, and in the comments, fans claimed they might have broken up because Hossler cheated. 
One user wrote, "I still believe that Jaden cheated and Nessa is just covering for him as she did with Josh."
"He probably cheated lmao," another user commented. A third one wrote, "hey probably cheated on each other."
The cheating allegations started after The original Tiktokroom uploaded a photo of the social media star giving a fan an autograph on her chest. 
The fan was identified as Instagrammer Kassidy Foy, according to the outlet. 
Foy had uploaded the photo on her Instagram, and in the comment, he had commented, "the picture after the concert is my favorite."
And because of this, netizens thought he had cheated on her, but in a new update, according to tiktokinsiders, Foy claimed the girl in the photo was not her. 
Some users suspected Foy might not have been truthful and questioned why she posted the photo as if it was her. 
Nessa Barrett Addresses PR Stunt Assumptions
While some fans assumed Hossler's cheating caused the break up, others felt it was a PR stunt. They thought Barrett unfollowed him to create hype around her upcoming album.
But in an Instagram story, the songstress confirmed it wasn't a PR stunt, and neither did she care for it. 
"I promise you literally one person can listen to my album, I would be happy and my album is not coming out for months," she clarified. 
Before making these claims, she had liked a comment by a follower who had criticized everyone for making assumptions about the ex-couple when they did not know about their lives. 
As for Hossler, after releasing the joint statement with his former girlfriend, he has said little. 
But internet sleuths discovered the 'Comatose' singer might be mending his friendship with the Sway Boys again. 
According to tiktokinsiders, Kio Cyr and Griffin Johnson have refollowed him on Instagram. 
The Sway Boys had removed him from their group after he got together with the 'La Di Die' singer, who was dating Josh Richards, one of the Sway Boys. 
There were speculations Barrett had cheated on Richards when she got together with Hossler, but it was never confirmed.