Are Josh Richards and Jaden Hossler Friends? Sway Boys React to Nessa Barrett Drama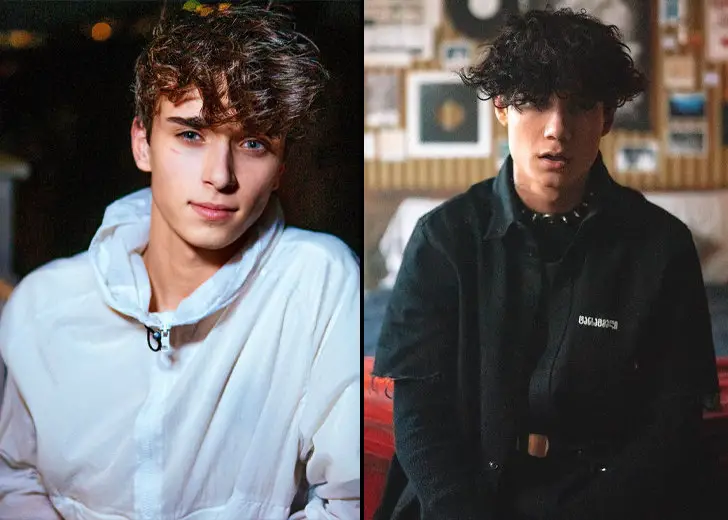 Once upon a time, the Sway House, a famous content house including the platform's biggest stars, ruled over TikTok. 
It comprised of the Sway Boys, including Josh Richards, Griffin Johnson, Bryce Hall, Jaden Hossler, Noah Beck, Anthony Reeves, Kio Cyr, and Quinton Griggs. 
But a year after it was founded, the group disbanded. One reason why they separated was the relationship drama between friends.
It started with Johnson and Beck and another fellow TikTok star, Dixie D'Amelio. After Johnson and D'Amelio broke up, Beck and D'Amelio started dating.
There was some tension between the two Sway Boys, but it was nothing compared to Jaden Hossler and Josh Richards' drama. 

Jaden Hossler and Josh Richards with the Sway Boys (Source: Bryce Hall/Instagram)
Richards was dating Nessa Barrett when Hossler and the latter collaborated on their song 'La Di Die.'
At the time, Hossler was in a relationship with Mads Lewis. Pretty soon, Lewis claimed that Barrett and Hossler had something going on. 
Hossler and Barrett denied it at the time but later went public with their relationship. 
After that, some of the Sway Boys, including Richards, Hall, and Johnson, were no longer friends with Hossler. 
A Sway Boys Reunion
However, fans suspect a reunion between the Sway Boys is likely, especially after the fifth day of BFFs with Dave Portnoy and Josh Richards live show. 
Beck, Hossler, and Cyr were not present during the show, but the rest of the members were there, and they opened up about the drama. 
The boys iterated they were all best friends until Hossler and Richards' drama.
Host Dave Portnoy disagreed and claimed they were never best friends because friends didn't steal their friends' girlfriends, to which all the boys agreed. 
The other boy revealed they were in a sticky situation when Hossler and Richards were in beef because of Barrett. 
Hall chimed in, saying that the boys had not gotten together ever since they had disbanded. 
He reckoned it would take another few months before the boys started hanging out together. 
Hall did not mention whether Hossler would be part of it, but later, he shared Hossler was actually watching the live show. 
Jaden Hossler Misses Josh Richards
The clip where the boys talked about the Hossler and Richards drama was reposted on TikTok. 
And in that video, Hossler commented, "LMAO." No one really knows what he meant by it, but fans had their own theory. 
A user named likaydaa noted that "Jaden def [missed] Josh but they'll probably never be friends again."
Meanwhile, another user wrote, "Josh deserved better."
A third one chimed in that even though Hossler was laughing, what he did was not a laughing matter. 
Before this post, tiktokinsiders had uploaded a video of Richards and Hall who said Hossler was thinking of inviting Richards to his 21st birthday. 
Richards contemplated for a little asking Hall if he should just show up to the party, to which Hall replied he wasn't sure but added that the incident had happened a long time ago. 
But later, he confirmed he was not going.