Is Jaden Hossler Cheating News On Nessa Barrett With Josie Canseco Real?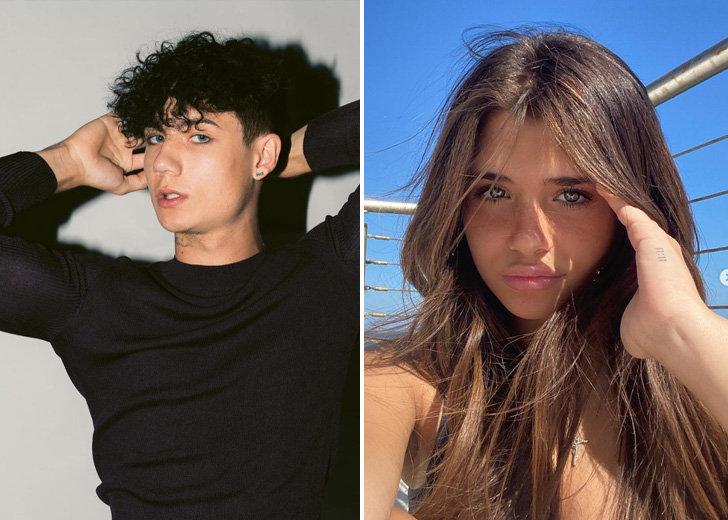 Ever since Jaden Hossler and Nessa Barrett confirmed their break up, it's all anyone is talking about.
They released a statement saying they separated for good and wanted to focus on their mental health and career.
They also asked everyone not to spread hate or make assumptions about their breakup.
Despite their pleas, netizens theorized that Hossler's cheating was the real reason for the breakup.
At first, they thought he cheated on his ex-girlfriend with Kassidi Foy after netizens discovered she uploaded a tattoo photo and tagged Hossler. After digging again, internet sleuths discovered something else.
They found out that Hossler's good friend, Landon Barker, unfollowed Hossler and his girlfriend, Josie Canseco.
According to their theories, Hossler might have cheated on Barrett with Canseco.
BFFs Break down Jaden Hossler, Josie Canseco, and Landon Barker's Drama
In the latest episode of the BFFs podcast, hosts Brianna LaPaglia, Dave Portnoy, and Josh Richards broke down the cheating drama.
According to Portnoy, Barrett unfollowing the 'Comatose' singer meant that he must have done something grave. He explained that the duo said they were focusing on their music, and if that was the case, an unfollow was not warranted.
LaPaglia added that people also speculated the duo's relationship was probably a publicity stunt, and now that they were famous, they broke up.
However, Portnoy and Richards iterated it was probably untrue and claimed Hossler and Canseco's cheating was most likely true.

Josh Richards talking about Landon Barker and Jaden Hossler. (Source: BFFs/YouTube)
The hosts explained that unfollowing on social media is "pretty much everything."
They revealed they had approached Barker, who was open to coming on the show and setting the record straight.
"The fact that he is answering and open to the idea, there is something to set the record straight on. Makes you think there is something there," said one of the BFFs team members.
While the trio felt that the cheating could be true, they noted that the timestamps of the events left room for questions.
Jaden Hossler and Landon Barker's Friendship
So far, nothing has been confirmed, but before the unfollow, Barker and Hossler appeared to have a solid friendship.
A few months ago, The Daily Stardust caught up with Barker during his performance at The Roxy. He shared that he was bringing out his father, Travis Barker, and Hossler as his guest performers.
The duo seemed close, with Hossler often gushing about his friend's rockstar father helping him out a few times.
For those out of the loop, Hossler is signed to the former Blink 182 member's record label, and they have been working together.
According to Just Jared, the aspiring musician revealed the older Barker stepped in when he had a falling out with his father.
"We had a falling out with my dad a little this past year, and [Travis] really stepped in, in a way that I needed. He overstepped nothing and wasn't trying to weasel his way in. He was there when I needed him," said Hossler.
The singer added that the drummer loved him and treated him like his son.