Do Jaden Hossler's Parents Accept Girlfriend Nessa Barrett?
Fans are speculating that Jaden Hossler's parents are not too keen on Nessa Barrett.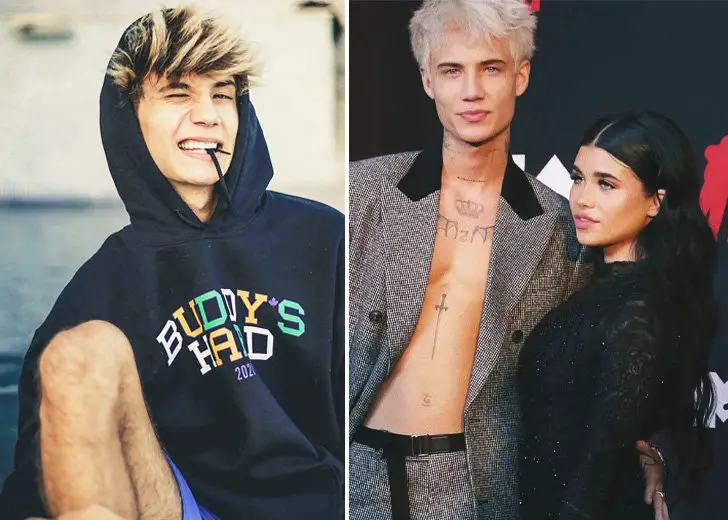 Jaden Hossler and Nessa Barrett confirmed they were dating in April of this year. 
However, the union has been frowned upon and has warranted a lot of hate. Jaden was dating Mads Lewis while Barrett was dating Josh Richards, when they collaborated on the song 'la di die' and sparks flew between them. 
They started dating much to the despair of their former lovers, and many fans thought they had cheated on them. To make matters worse, Lewis claimed Hossler had cheated on her during the entirety of their relationship. 
The couple remained silent throughout the hate, but occasionally lashed out at the disgruntled social media users to defend their relationship. Now fans speculate that Hossler's parents might also be hating on Hossler's new girlfriend. 
Jaden Hossler's Parents 
Hossler was born to his father, John Hossler, and his mother, Amy Hossler. 
His parents support his social media and music career, and his mother has also been featured in several of his videos. In an interview, he described his parents as his role models and claimed that "they are genuinely the best people in the world."
Amy is a professional writer with an impressive social media following of 120,000 followers on Instagram. Her Instagram is full of family pictures, and she is constantly expressing her immense love for Hossler and his siblings, Sophie and Haley.
On July 3, she uploaded a photo with Hossler, and in the caption, she gushed about Hossler and talked about how he was everything she prayed for. 
Amy was also close to Hossler's ex, Lewis. They used to make TikToks together, and fans noticed that she had not deleted photos of Hossler and Lewis from her Instagram. Similarly, Hossler's father also had not deleted their pictures from his Instagram. 
It appears Lewis was a big part of Hossler's family. 
Jaden Hossler's Parents Dislike Nessa Barrett
Besides Instagram, Amy has several TikTok videos with Lewis, which she has not deleted yet. In the comment section of the videos, Hossler and Lewis' shippers were begging "Jads" to get back together. 
Fans also noticed that Amy had not made a TikTok with Barrett nor posted much about the 'i hope ur miserable until ur dead' singer. However, back when Barrett and Hossler's relationship was making headlines everywhere, she had responded to a TikTok. 
The TikTok was made by Ariella M. Elm, where she explained that Hossler and Barrett were both single and that fans didn't know the whole situation. Amy responded to the TikTok with three raised hands emojis, expressing her support for Elm. 
On July 21, Amy posted a series of snaps on Instagram with her loved ones, and one of the pictures was of her with Hossler and Barrett. In the caption, she wrote that she loved "these people" so much. Although she expressed her love for Barrett subtly, no one will be privy to the truth unless Amy speaks up. 
Hopefully, for Hossler and Barrett's sake, the fans are wrong.