Dawson Day Gives Update on TikTok Ban and YouTube Comeback with Wife Zoe LaVerne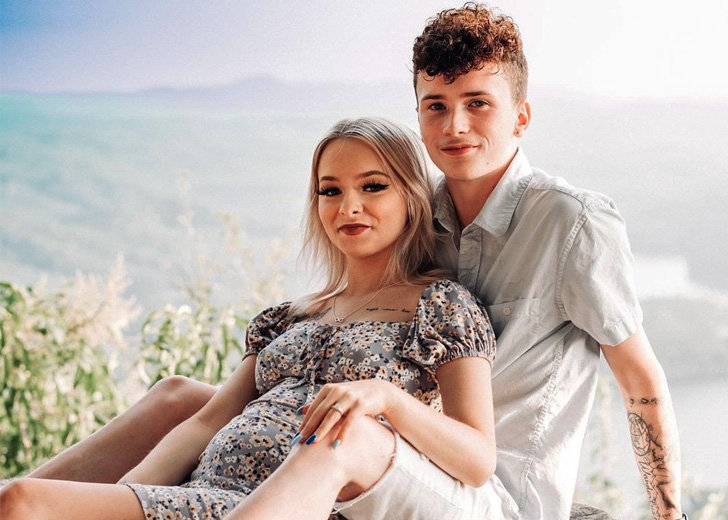 Besides raising his daughter, it appears Dawson Day is occupied trying to get his TikTok account back. 
On November 7, he uploaded a selfie, and in the caption, he shared that he was having a problem with his TikTok account. He wrote that his account was falsely banned again for no reason and that he was trying to get it back. 
He also revealed that he and his wife, Zoe LaVerne, were filming some YouTube content. They even asked fans to send them ideas for the content. In the post's comment section, a fan offered her help, asking Day to delete and re-download the app. 
The advice seemed to have worked because he replied to the fan's comment, saying that it worked. Day even shouted out the fan who helped him on his Instagram stories. But then, in his subsequent stories, he shared that his TikTok had been banned for the third time in the last 24 hours. 
It looks like the TikTok ban has been lifted on his account as his Instagram post was updated.
Dawson Day and Zoe Laverne Baby Photo Controversy
Apart from his TikTok getting banned, Day and LaVerne have had to deal with more significant problems. 
Recently, on October 3, the couple announced that they had finally welcomed their baby daughter, Emersyn, into the world. LaVerne had posted a selfie of her and her baby daddy, but instead of congratulating the couple, fans criticized the couple for selling their daughter's photos. 
In the caption, the couple had included a paywall for exclusive photos of their baby and explained that they wanted to share the special moments with their fans. However, fans were not impressed and instead reprimanded the couple for profiting from their child.
After facing a lot of backlash and hate, LaVerne explained their action, stating that to protect her daughter's privacy and share their beautiful journey with their fans, they thought it was only suitable to introduce a paywall. 
They then realized they were mistaken and apologized for the misunderstanding, and promised to donate all the money to a local shelter.
Dawson Day and Zoe LaVerne Dealing with Haters
Even though the couple apologized, haters did not leave them alone. 

Dawson Day Exposed A User And Their Hate Message (Source: Dawson Day's Instagram)
The couple received death threats which Day has spoken about plenty of times before. In a previous Instagram story, Day exposed a user and leaked their messages that wished death upon Emersyn and how they were glad that LaVerne's money had been stolen. 
Day, who was upset, did not redact the user's name, and in the following Instagram story, he posed a question to all the parents asking how they dealt with people saying "disgusting and horrible" things about their kids.
This was not the first time he exposed people for the hate messages they sent. He had previously uploaded a screenshot of a DM that said, "hope you and your girl get shot in the head soon."
No one deserves to be treated like that, especially their baby, and hopefully, people will realize this.