Bryan Randall and Sandra Bullock's Relationship Timeline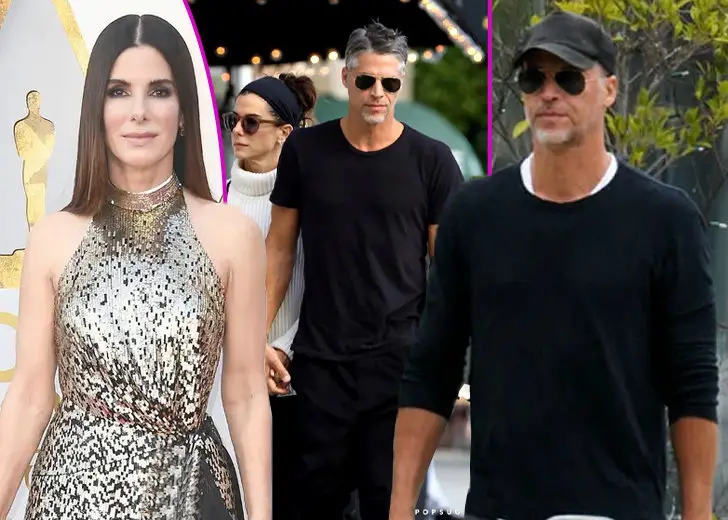 Bryan Randall and Sandra Bullock make one of the best couples in Hollywood. The couple has been together for six years, since mid-2015. 
Their relationship came years after Bullock split with her ex-husband Jesse James and the celebrity photographer parted with his ex Janine Staten. 
Below are all the most significant moments from Randall and Bullock's relationship to date. 
2015: Bryan Randall Met Sandra Bullock
When Randall met Bullock in January 2015, the famed actress had already adopted her first child, son Loius Bardo Bullock. 
In fact, they met only because Bullock invited Randall to take pictures at her son's 5th birthday party. 
Shortly after the first encounter, the duo started dating.
Their relationship got confirmed after Bullock brought Randall as her partner to Jennifer Aniston and Justin Theroux's wedding in August 2015. 
A month later, Us Weekly confirmed Randall had moved in with Bullock in her California home. Around this time, Bullock adopted her second child, daughter Laila Bullock. 
Then in October 2015, the pair had their first red carpet debut at the premiere of Our Brand Is Crisis in Los Angeles.
2018: Bryan Randall Supports Sandra Bullock
Randall and his girlfriend kept their relationship on the down-low.
But that didn't stop fans from knowing that Randall had been embracing his supporting partner role in full-throttle. 
The photographist supported Bullock at the premiere of her movie Ocean's Eight in Los Angeles. 

Bryan Randall and Sandra Bullock at the 'Ocean's Eight' premiere in Los Angeles. (Photo: Twitter)
In addition, he reportedly became her rock when she lost her father, John W. Bullock, on September 18, 2018.
A source close to the couple told Us Weekly that "Bryan makes her feel safe and completely takes care of her." The insider also mentioned he had been a constant source of support.
2020: Bryan Randall and Sandra Bullock on Marriage
Randall and Bullock's low-key relationship eventually spurred many rumors, including he was married to her.
However, sole clarifications surfaced regarding the wedding speculations on November 37, 2020. 
An insider reported to Us Weekly that the duo was not married, and neither did they feel the need to rush to marriage. 
"They're totally open to getting married down the line but there's no pressure on either side," the source revealed to the publication.
The couple reportedly did not believe in formalities, such as legal papers and wedding certificates, to prove that their love was real.
Even though they were in no rush, the source added Bullock was open about her relationship with her friends.
According to the insider, Randall thought getting married to Bullock would be a "cool thing to do" both for their relationship and their kids.
The wedding, if it happened, would be kept lowkey with just their family and friends present at the ceremony.
Randall and Bullock were also apparently open to having more kids, though that was not a priority.
2021: Sandra Bullock Lauds Bryan Randall
Bullock opened up about parenting her daughter and son during an interview on the Red Table Talk with Willow Smith, Jada Pinkett Smith, and Adrienne Banfield-Norris in December 2021. 
While talking about her personal life, she also mentioned her relationship with Randall. "I found the love of my life," gushed the Oscar winning-actress when talking about him.
"It's the best thing ever." She called him a "saint" based on how he reacted to her adoption plans back in the day.
Further, Bullock also called him an exemplary role model for their kids. Finally, touching upon marriage again, she revealed she prioritized her children before a wedding.