Sandra Bullock Opens up About the Challenges of Raising Her Two Black Kids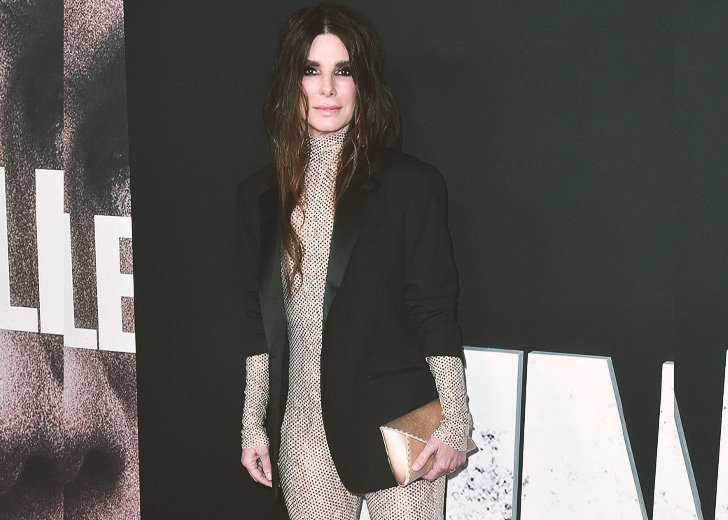 Sandra Bullock got candid about the challenges of raising two black kids as a white parent on the Red Table Talk show on December 1, 2021. 
The Oscar-winning actress talked about motherhood with the show's hosts Willow Smith, Jada Pinkett Smith, and Adrienne Banfield-Norris. 
When Jada asked if someone had asked why she opted to adopt black kids, Bullock replied no one had ever done so on her face, breaking a laugh over the table. 
Then she disclosed that although people never pointed the matter bluntly, there was a lot of racism involved. 
In her own words, people would exaggerate her parenting responsibilities and couldn't look at her going," I just have a hard time getting past that." People would misinterpret the minor struggles of parenthood. 
Bullock explained she was like any other parent, sharing she would be angry with her kids when they didn't get ready on time.
But once they leave home for school, the anger would vanish, and she would already miss them.
Elsewhere in the brutally honest conversation, Bullock stressed she loved her children more than life itself.
But because of the outdated thoughts of people, she sometimes wished her skin matched with her children. 
"Because then it would be easier on how people approach us," the 57-year-old remarked. 
"It's the mother-child dynamic," Willow commented. The 21-year-old emphasized that color didn't matter between a mother and child and reiterated that people shouldn't judge a mother by color. 
"Maybe one day that will go away," the Bird Box star replied, hoping that people could see with different eyes one day. 
Sandra Bullock Adopted Her Kids in Early 2010
Bullock adopted her first child, son Loius Bardo Bullock, after her divorce from ex-husband Jesse James in 2010.
She had already started the process four years earlier, realizing she wanted to be a mother. But the grueling foster system was a considerable challenge. 
"When I first went through the process myself, prove you are a capable parent. You are in the judgment cage," she recounted at the aforementioned Red Table Talk.
She even shared that she was so close to quitting the adoption because of the pressure and the extra sessions.
But she persevered and thankfully brought her son home when he was ten days old.
Because she had adopted Loius at a young age, parenting him wasn't much of an issue.
However, things were more complicated when she adopted her second child, daughter Laila Bullock, in 2015. 
Laila was only three years old at the time, but she had been into three different institutions. 
The trauma of an unstable environment had scarred her. So much so, she would hide in the closet, be ready to leave the Bullock family, and even hide her food.
Laila's unexpected triggers would even affect Bullock emotionally. Yet, Bullock maintained her resilience and provided needed love and care for her daughter despite all odds. 
"And her spirit and just who she is have pushed her forward beyond the triggers," the Virginia native proudly shared. 
Bullock has been co-parenting her children with her boyfriend, Brian Randall, since 2015.
Although she says co-parenting is problematic because "I just want to do it myself," Bullock is thankful her kids have a father figure to look up to. 
"He has evolved on a level that is not human. He is the one I would want my children to have," she said, praising her long-time partner in the conversation.