Is Jennifer Aniston Interested in Getting Married Again? Looking for a 'Fantastic Partner'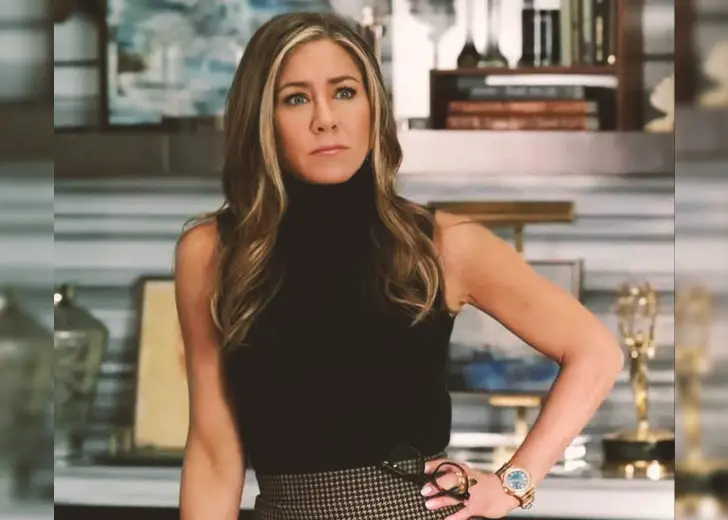 Jennifer Aniston has been getting vocal about her dating plans more so than ever in recent times following the divorce from Justin Theroux in 2017. 
In an interview on SiriusXM's Lunch with Bruce podcast on September 28, 2021, Aniston revealed she was looking for love again.
However, finding the perfect partner had become challenging in the pandemic period. 
"No one of importance has hit my radar yet," Aniston complained before confessing it was time. "I think I'm ready to share myself with another [person]." 
The Los Angeles native disclosed that she didn't want to be in a relationship for a long time.
She had enjoyed being single after being in a relationship since she was 20. However, she stressed there was something nice about staying away from romantic rapports.
While Aniston clarified she was looking for a partner, she also declared she had no intention of going modern on the hunt, using dating sites as Raya or Tinder.
Instead, she wanted to find her boyfriend the old-fashioned way — meeting through genuine efforts and having natural chemistry. 
The Friends actress even elaborated she was looking for a confident, generous, fit, and funny person. And that person doesn't necessarily have to be from the Hollywood box; he could be a non-public figure.  
"That's what I'm sort of hoping for is not necessarily somebody in the industry itself," she told Kay Adams during her appearance on People (The TV Show!) on September 13, 2021. 
While Aniston is apparently ready to date, a big question remains — Is she also up for getting married? Here's what we know!
Jennifer Aniston on Getting Married
In an interview with People in June 2021, Aniston opened up about her plans on getting married and ruled out that she might not walk down the aisle again in the foreseeable future. 
She uttered her uncertainty regarding the matter and shared getting married again was not on her radar.
Instead, she mentioned she was interested in finding a fantastic partner with whom she could have fun and live an enjoyable life. 
"That's all we should hope for," she noted before asserting that relationships didn't have to be etched in stone in legal documents. 
Aniston was famously married to Brad Pitt from July 2000 to October 2005 and Justin Theroux from 2015 to 2018. 
Aniston Denied Dating David Schwimmer
Before the veteran actress got vocal about her love life, she was rumored to be dating fellow actor and her Friends co-star David Schwimmer.
The speculations spurred after the duo confirmed having an offscreen crush for each other during the Friends reunion in May 2021.
"At some point, we were crushing hard on each other," Schwimmer recalled. But he also clarified that one of them was always in a relationship, and they never crossed the boundary. 
Aniston reciprocated similar sentiment verbally, stating they "channeled" everything into their famous characters. 
As they were nothing more than friends, the 52-year-old was taken by surprise when she found out about their dating rumors.
Labeling the speculations as bizarre, she denied the rumors while talking to Entertainment Tonight. 
"I could not believe that, actually. Like, really? That's my brother!" she exclaimed, stating that the rumors showed how hopeful people were for fantasies.