Is David Schwimmer Married? All about the Actor's Love Life
David Schwimmer is still close to his ex-wife despite separating in 2017 and the two are navigating parenthood together.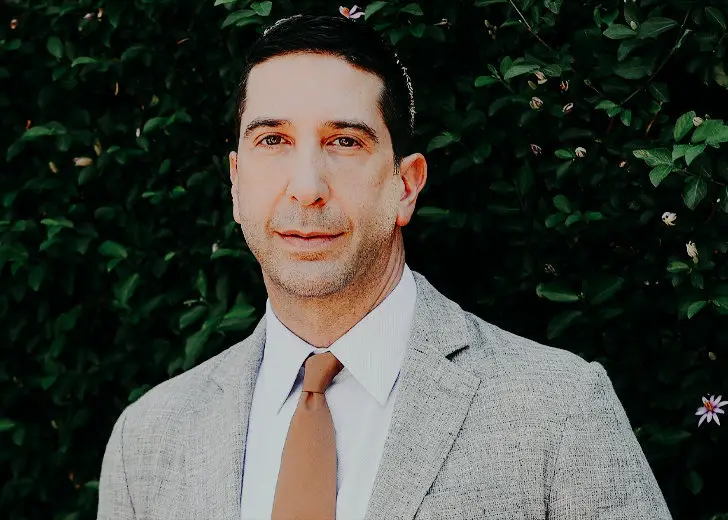 David Schwimmer's character Ross Geller in Friends has a tough time finding love. And in the rare instance that he does, it doesn't last long. But unlike his counterpart in the hugely popular show, Schwimmer has a happy family in real life.
Though the actor separated from his wife, Zoe Buckman, in 2017, both of them are doing their best to raise their daughter, Cleo. 
Is David Schwimmer Married?
Schwimmer met Buckman in London in 2007 when he was directing the romantic comedy movie Run, Fat Boy, Run, starring Simon Pegg and Thandie Newton. Buckman worked as a waitress at a celebrity nightclub named Cuckoo Club and served the Friends star when he went there.
After their meeting, the two connected and started going out. The couple announced their engagement in March 2010 and tied the knot just three months later on June 3, 2010. However, it wasn't until four months later that it was revealed Schwimmer and Buckman had secretly married.
The news of their marriage came on the same day when Courtney Cox announced her separation from her husband of 11 years, David Arquette. She played Ross's sister, Monica Geller, in Friends.
Parents To Daughter Cleo
Buckman got pregnant within a year of marriage. She and Schwimmer welcomed their first and only child, Cleo Buckman Schwimmer, on May 8, 2011.
Six years later, the two announced they were separating after seven years of marriage. In a statement to TODAY, Schwimmer and Buckman asked for support and privacy while adding their daughter was their top priority.
It is with great love, respect and friendship that we have decided to take some time apart while we determine the future of our relationship. Our priority is, of course, our daughter's happiness and wellbeing during this challenging time.
Cleo lives with Buckman in New York City and Schwimmer is also co-parenting his daughter. Despite their separation, the Friends star and Buckman are still close. Back in June 2020, the two joined a Black Lives Matter march.
Schwimmer took to Instagram to share a photo of himself and Buckman joining the BLM movement while explaining he wanted a better future for their daughter.
We are no longer a couple, but @zoebuckman and I are parents of a nine year old, and fellow advocates for social justice and reform. We marched in honor of the countless black lives lost to racial violence… and to demand a better future for our children.
While Cleo lives with Buckman, Schwimmer also seems deeply involved in raising his daughter. He said that he takes a "no shame" parenting approach with Cleo. He explained he took the approach so that he could empower his daughter by helping her understand personal space while also building confidence.
Both Schwimmer and Buckman have spoken about Cleo owning her own body and have actively shown their support for her choices.
Back in June 2020, Buckman praised her daughter for challenging traditional norms when Cleo shaved her head.