Is Sylvia Hoeks Married to Her Partner? — Inside Her Personal Life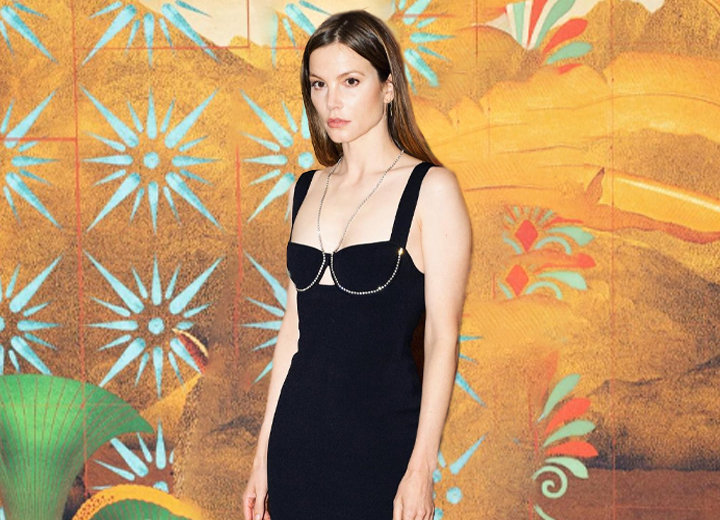 Sylvia Hoeks has been in the industry for decades. She was spotted by a talent agency at 14 and had established her modeling career by 20. 
In 2017, her role as Luv in Blade Runner 2049 kick-started her Hollywood acting career. After that, she was in the movie adaptation of The Girl in the Spider's Web. And most recently, she appeared as Queen Kane in the Apple TV series See alongside Jason Momoa. 
With her budding career, Hoeks's on-screen demand and inquiries about her personal life have increased significantly. Fans question if she is married or only dating her partner.
Is Sylvia Hoeks Married to Partner Boaz Kroon?
If Hoeks' social media is anything to go by, she has been in a relationship with photographer and graphic designer Boaz Kroon. In a now-deleted Instagram post, she celebrated seven years of togetherness with her partner, making it clear they have been together for over seven years.  
The lovebirds often express their love for one another on social media. On July 5, 2019, Kroon uploaded a monochromatic picture of Hoeks on Instagram with an emoji black heart caption. Hoeks commented on the post with a red heart emoji and wrote 'My Love.'
More often, Kroon professionally photographs Hoeks and uploads her pictures. Then, she reposts those images on her page.
Recently, on May 10, 2022, Hoeks posted a classic photo of herself, tagging Kroon on the image. She captioned, "When your man takes pictures for a living, there's never not a camera."
While she timely mentions her partner in her posts, she hasn't yet hinted at being married to him. It seems like they are only dating now. 
Hoeks Prefers to Keep Her Personal Life a Secret
Hoeks holds a shy personality. She admitted to being introverted during college when she had tough times making friends. 
Although she kicked her career as a model, she wanted to become an actor. She chose to model to grow out of her shell and eventually proceed to act.  "I had to get out of my introvert bubble because I was very shy, and modeling got me out of my shell and gave me guts," she shared her timid nature in 2017 As If interview. 

Sylvia Hoeks photographed by her partner Boaz Kroon in 2022. (Photo: Sylvia Hoeks/Instagram)
Hoeks admittedly loved the act the part of her career, and she was less inclined toward fame. She said in the interview that she learned the hard lessons early on in her career. She understood the spotlight and being judged in the classroom. So she focused on only things that were valuable to her future. 
"I think the biggest lesson is learning just to keep focused on the story and tell it in the best way you can. What I find distressing, and just wrong, is all the personal stuff that gets in the way of telling a story," she confessed, while talking about her choice of actions.