Jason Momoa Reportedly Dating Eiza Gonzalez after Split from Lisa Bonet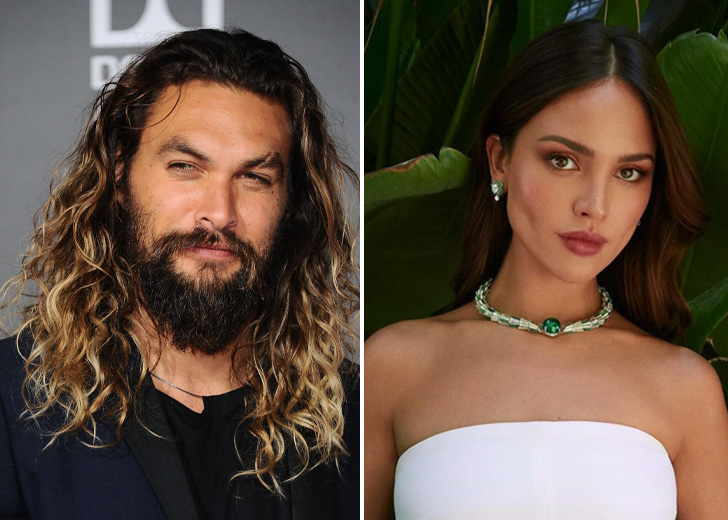 Jason Momoa is in a peculiar romantic situation, at least according to the internet.
The Aquaman star, who recently split with his ex wife, Lisa Bonet, is now reportedly dating another actress. The new couple was even seen engaging in some PDA in Europe.
But reports also suggest he is back living together with Bonet, generating speculations about whether he is back with his ex wife.
Jason Momoa Spotted with a New Girlfriend?
On May 10, 2022, Deux Moi received a blind idem from an anonymous tipper that claimed they had seen Momoa engaging in PDA with another actress, Eiza Gonzalez.
The spotting was at the Tyson Fury-Dillian Whyte fight in London on April 23, 2022, which was relatively old.
"Can confirm Jason M and Eiza Gonzales," the tipper wrote. "saw them PDA at the Tyson fight in London."

Anonymous tipper on Deux Moi confirms Jason Momoa and Eiza Gonzalez's dating rumors. (Photo: Deux Moi/Instagram)
However, as it turns out, the two had been seen together in public long before that.
On April 5, 2022, Momoa attended the premiere of Ambulance in Los Angeles. There, too, the pair were seen hanging out with their colleagues.
But things go even further back.
Again on Deux Moi, on March 2, an anonymous source claimed that Momoa had been dating a new partner and that it was "spicy."

Deux Moi received a tip on Jason Momoa having an actress girlfriend after his split with Lisa Bonet. (Photo: Deux Moi/Instagram)
"I can confirm he's dating someone. It's spicy. Real Spicy," the person said. When Deux Moi further enquired, they said she was also an actress, adding "Muy caliente" to describe the relationship.
This submission generated a thread on Reddit, where people immediately jumped to speculate that the actress was Gonzalez. But that's not the only thing discussed. Some people found it weird that Momoa was engaging with Gonzalez while also being close to his ex wife, Bonet.
Jason Momoa, Ex Wife, and Co-parenting Dilemma
Momoa and Bonet announced their separation on January 12, 2022. They issued a joint statement on Instagram explaining their situation to the rest of the world.
Their statement said they had an "unwavering" devotion to their two kids from their 16-year relationship. And looks like they are sticking to that commitment.
On March 2, a couple of blind items appeared on Deux Moi, asking if Momoa and Bonet had gotten back together. In response, the page said, "I heard not officially back together but amicable."
Later that day, another source provided some additional details. They claimed Momoa and Bonet were "living together to coparent" and also dispelled rumors saying they were back together romantically.

Deux Moi dispels rumors about Jason Momoa reconciling his relationship with ex wife, Lisa Bonet. (Photo: Deux Moi/Instagram)
The Reddit thread mentioned above had people talking about Momoa's unusual situation. Many said Momoa himself was responsible for this seemingly uncomfortable plight.
"So he's dating another actress but moves back with his wife to co parent?" one said. "why would he make his life so complicated?"
Momoa's co-parenting situation also led many not to believe his dating rumors with Gonzalez. But Momoa himself has been vocal about the separation, denying reconciliation rumors multiple times in the last few months.
Another faction was taking issue with how Deux Moi posting the "spicy," and "Muy caliente" comments was a racist move. "This is borderline racist and just straight up annoying and outdated to refer to a Latina actress like this?" one voiced their discontent.
"I hate whoever sent that tip in and also DM for not realizing that person was being racist," someone else said.
Gonzalez is not the only actress Momoa has been linked to. In March, the Aquaman actor was also rumored to be getting close to Kate Beckinsale. However, that rumor soon fizzled out.