'Remove Amber Heard from Aquaman 2' Petition Reach 2M Signatures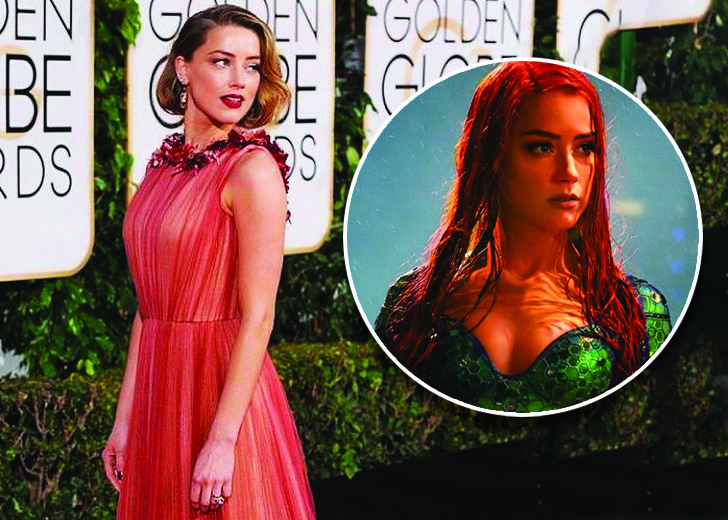 The Johnny Depp-Amber Heard defamation trial has become something of a spectacle for everyone. The trial, just ten days long, has already revealed a lot about their relationship and Heard's demeaning actions towards Depp.
In light of this, fans have criticized Heard, demanding she be punished accordingly. One punishment the public demands is her removal from the Aquaman movies.
A petition on Change.org, simply titled, "Remove Amber Heard from Aquaman 2," has started gathering momentum again. The petition had been inactive for a while, but it now has over two million signatures.
Petition to Remove Amber Heard from 'Aquaman 2' Gathers Momentum
The petition, "Remove Amber Heard from Aquaman 2," has over 2 million 24 thousand signatures at the time of this writing. The number on the signature counter looks to be ever-increasing.

The Change.org petition to remove Amber Heard from Aquaman 2 after defamation trial against Johnny Depp. (Photo: Change.org)
Someone named Jeanne Larson started the petition to "SVP of Publicity & Communications for DC Warner Bros." It first came to life in December 2019, according to Newsweek, just weeks after Depp sued his now-ex wife Heard for $50 million.
The page comprises a long text explaining exactly the reasons one should sign the petition. The writing starts by writing that Heard has been "exposed as a domestic abuser by Johnny Depp."
It then mentions the incidents where Heard "punched him twice in the face" and "where she shattered his finger with a vodka bottle, and his finger had to be surgically reattached."
The writing further says that since their divorce, she has "systematically crusaded to ruin Depp in Hollywood." She attempted this by fabricating multiple accounts of abuse and an op-ed in The Washington Post, and even said Depp himself cut his finger off.
"As Amber Heard is a known and proven domestic abuser, Warner Brothers and DC Entertainment should and must remove Heard from their Aquaman 2 film project," the petition demands. "They must not ignore the suffering of Heard's victims, and must not glamorize a domestic abuser."
"Do the right thing. Remove Amber Heard from Aquaman 2," the petition concludes.
The current target for the petition seems to be three million signatures, at which point, as the page claims, it will become "one of the top signed on Change.org!"
Other Things Regarding Amber Heard's Removal from 'Aquaman 2'
Aquaman 2, or Aquaman and the Lost Kingdom, started production on June 28, 2021. James Wan, the director of the movie, was one of the people to announce the start.
Just hours after his announcement, producer Peter Safran, while talking to Deadline, revealed how much impact social media campaigns for Heard's removal had on the production. The answer — none.
"I don't think we're ever going to react to, honestly, pure fan pressure," Safran said at the time. "You gotta do what's best for the movie."
The production team felt that if Wan and Jason Momoa were to stay with the franchise, so would Heard. He admitted he was aware of the petitions and campaigns, but he did not take those things into consideration. Meanwhile, a year later, the campaigns have only gotten stronger.
As for the trial, everything started with Heard's 2018 op-ed on The Washington Post, where she claimed she was a victim of domestic violence but did not name any names, including Depp's.
Depp, however, sued Heard for defamation, claiming the op-ed was a ruse to gather positive press for herself. He also claimed that Heard was not the victim but the perpetrator of domestic violence. He sought $50 million in damages.
After a libel case against The Sun in 2020, after the publication had called him a "wife-beater," which he lost, Depp was asked to resign from the Fantastic Beasts franchise. He complied.
In 2021, Heard counter-sued Depp for $100 million, and on April 11, 2022, their ongoing defamation trial kicked off.
On April 19, Depp took the stand and testified to the court. The case is still ongoing, and with Heard left to take the stand, the public awaits further revelations.