The Truth behind Amber Heard's Weight Gain Rumors
Despite the rumors saying otherwise, Amber Heard will star in Aquaman 2.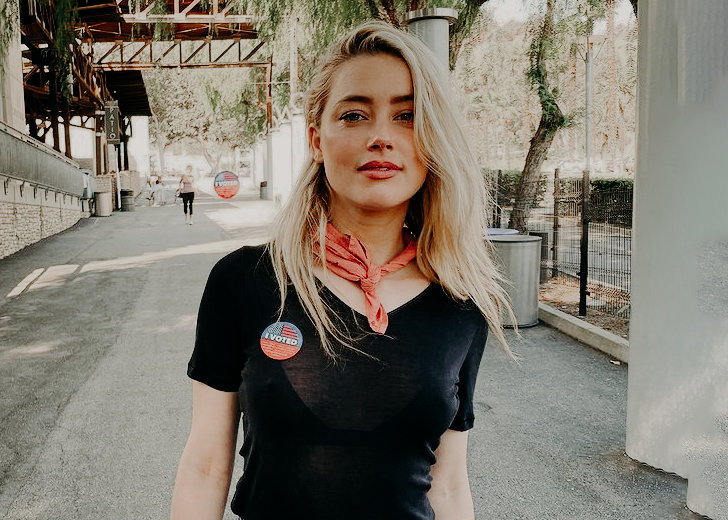 Aquaman 2 has started filming, but fans of Johnny Depp still want Amber Heard to be fired from the project. 
Previously rumors that Heard had been fired from Aquaman 2 made rounds. The rumors quickly escalated and led to a media frenzy. 
An Australian entertainment news site reported that Heard had been fired from the coveted role because she did not pass her physical examination because of her weight gain.
The site said that Heard had put on some weight and was in terrible shape, which violated a clause in her contract that required her to be in good form. 
It was also reported that Warner Bros had yet to hire a new actress to fill the role of Jason Momoa's on-screen love interest and that they were considering Emilia Clarke for the role. So naturally, Johnny Depp fans rejoiced at this news. 
This is not the first time rumors of Heard's firing have spread, as the internet has wanted to cancel her for some time now. There are even petitions demanding Heard be axed from the sequel.
But no sooner had the internet celebrated, reports emerged that it was untrue and merely speculation. Ryan Parker, Senior Staff Writer for The Hollywood Reporter, confirmed that this news was inaccurate but offered no further information.
Heard Reportedly in Talks for Star Wars Role
As much as die-hard Johnny Depp fans try to come for Heard's career and slander her, she only seems to thrive. 
According to Daniel Richtman, a Hollywood insider with inside scoops, Heard is not only going to appear in the Aquaman sequel but may also sign a deal with Warner Bros. that will make her one of the highest-paid female actors in the industry.
The deal will reportedly be a huge step forward for Heard's career.  Additionally, Richtman claimed that Heard was also in talks for a Star Wars role, although he offered no further details.
That said, we'll just have to wait and see if anything comes of Richtman's intel. 
Amber Heard Secretly Welcomed Baby Girl
While we wait on the news of Heard's future, her present is undoubtedly filled with blessings. 
The actress celebrated the birth of a baby girl and said she did it on her own terms as a single parent.
In an Instagram post, the actor said she welcomed daughter Oonagh Paige Heard on April 8. The post was accompanied by a photo of Heard and her baby nestled against her.
In the captions, Heard wrote that Oonagh's birth marked "the beginning of the rest of my life" and explained how she decided she wanted to have a child four years ago. She also hoped that someday having a baby without a ring is normalized.
A source told Page Six that Oonagh was born with the help of a surrogate after Heard was told she could never carry her own baby. The source also revealed that the birth of Heard was besotted with her daughter. 
Congratulations to the new mom.