Are Landon Barker and Jaden Hossler Friends Again?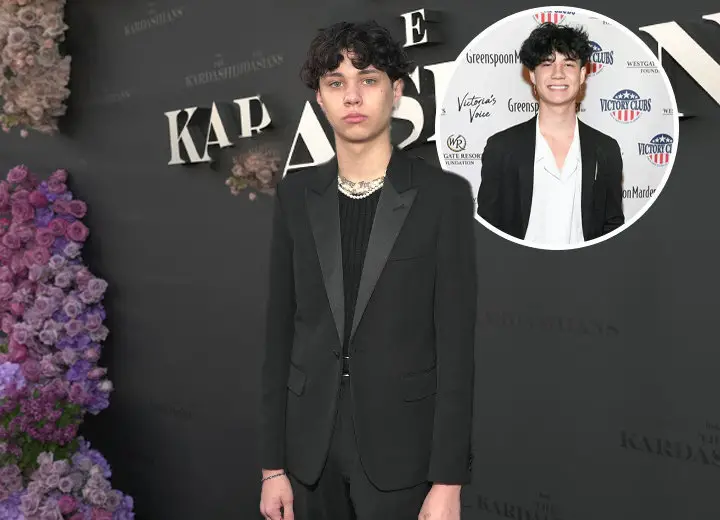 It looks like Landon Barker and Jaden Hossler are friends again. 
The original Tiktokroom shared a photo of Barker's Instagram story on July 8, 2022. Barker had uploaded a photo of Hossler getting a tattoo and tagged Hossler writing "pain."
Meanwhile, Hossler was all smiles in the photo. The outlet also confirmed that Barker was following Hossler. 
In the comments section, netizens expressed their surprise and confusion. "They said never let them know ur next move," one user wrote, while another commented, "Both of them are walking red flags."

Landon Barker and Jaden Hossler are friends again. (Source: Instagram)
A third one chimed in, "They have something in common now… they both started dating their best friend's exes."
They were referring to Hossler dating his friend Josh Richard's ex-girlfriend, Nessa Barrett, and Barker dating his alleged former friend, Chase Hudson's ex Charli D'Amelio. 
Landon Barker and Jaden Hossler's Alleged Beef
While things are heating up between Barker and D'Amelio, Hossler and Barrett broke up in April 2022.
Although the former couple said they parted ways to focus on their career and mental health, netizens suspected the reason for their break up was something else.
They theorized Hossler might have cheated on the 'Die First' singer with Barker's then-girlfriend, Josie Canseco. 
At the time, Barker had unfollowed both Hossler and Canseco and even told a fan that his friend and girlfriend had done everyone dirty. 
And then, in one of the BFFs podcast episodes, the hosts revealed they had approached the heartbroken rockstar to come on the show and share his side of the story. 
"The fact he is answering and open to the idea, there is something to set the record straight on. Makes you think there is something there," said one of the BFFs team members. 
But Barker never appeared on the show and later took to Instagram Live, noting he wanted everyone to stop talking about the situation. 
"She [Canseco] didn't do nothing wrong. I just want it all dropped, and that's how it should be. I don't know what he [Hossler] was doing, but she didn't cheat on me," said Barker. 
Josie Canseco Denies Cheating on Landon Barker
Later, Canseco took to social media and stated she had never cheated on Barker with Hossler. 
She explained she had never come close to touching Hossler in her entire life, nor was she the reason he and Barrett broke up. The influencer added these rumors were "hella childish" and needed to stop. 
But netizens did not believe her and stated her name always popped up whenever there was a controversy. 
"Always wanting someone's man. There is really something wrong with her especially if she is in her mid-twenties and dating a teen. I can't believe ppl think she is telling the truth," wrote one user. 
Canseco was previously accused of coming in between Bryce Hall and Addison Rae. 
So far, no one knows why Barker and Canseco broke up or why Barker was beefing with Hossler at the time.