Kat Stickler Confirms Breakup with Boyfriend Cam Winter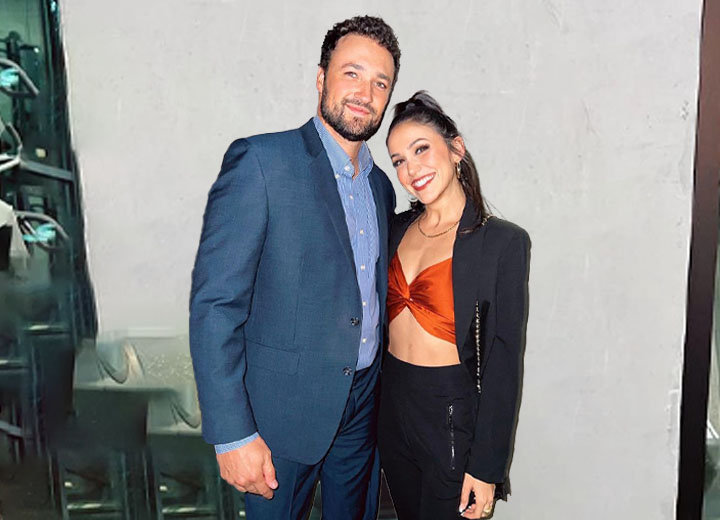 Kat Stickler and her boyfriend Cam Winter are no longer together. 
The social media star confirmed the breakup via a TikTok video on August 15, 2022. 
She started the video by noting that her smart fans had noticed she had not been posting much on social media in the past couple of months and guessed that it might have something to do with a breakup. 
Stickler mentioned they were correct and said she and her boyfriend had taken a break because she needed time to process her divorce. 
The TikToker was previously married to Mike Stickler, but they announced their separation in March 2021. And by September 2021, Stickler was back in the dating game. 
"Cameron and I have taken a break. For me, right now, I need to process things which I didn't really give myself the grace to do after my divorce, and I am honestly trying to do the best I can," said Stickler. 
She added that no one was at fault and that Winter was a "great guy."
The breakup was admittedly a mutual decision with both of them thinking it was the healthiest option for them.  They still had mutual love and respect and would always be best friends. 
Kat Stickler and Cam Winter Breakup Rumors
While Stickler confirmed the split, rumors of their breakup had already made rounds on the internet at the start of 2022. 
It started when TikToker @amandachristine_1 reported that Winter's sister, Taylor, had unfollowed the couple.
Stickler and Taylor were best friends, and the news of the unfollow led netizens into thinking it might have something to do with a breakup.

Stickler and her boyfriend, Cam Winter, decided to breakup. (Source: Kat Stickler/Instagram)
The single mother was also getting questions about it, but instead of answering, she posted a video about how she was feeling down, further fueling rumors of the split. 
Finally, on February 11, 2022, fans got the confirmation they needed. Cam uploaded a photo of Sticker and, in the caption, wrote, "can I kiss you at a rooftop bar?"
Stickler replied in the comment section with a heart emoji, seemingly confirming they were still together. 
Kat Stickler and Cam Winter Relationship Timeline 
In September 2021, Stickler uploaded a video on TikTok that highly suggested she was dating. 
She revealed little and hinted she might have a new man in her life, but by October, internet sleuths had discovered she was indeed dating and that it was Winter. 
And as much as fans pressured Stickler for answers, she explained that she would put her relationship out in the open when she was ready to do so in a TikTok video. 
After that, she continued to drop hints about her new man in her videos by featuring parts of him but never fully revealing his face.
Finally, on December 18, 2021, Stickler made her relationship with Winter Instagram official. 
She had uploaded a photo of her and Winter dressed to the nines, and in the caption, she wrote, "All I want for Christmas is you." After that, Winter became a regular appearance on Stickler's social media.