Kat Stickler Makes Relationship with Boyfriend Cam Winter Instagram Official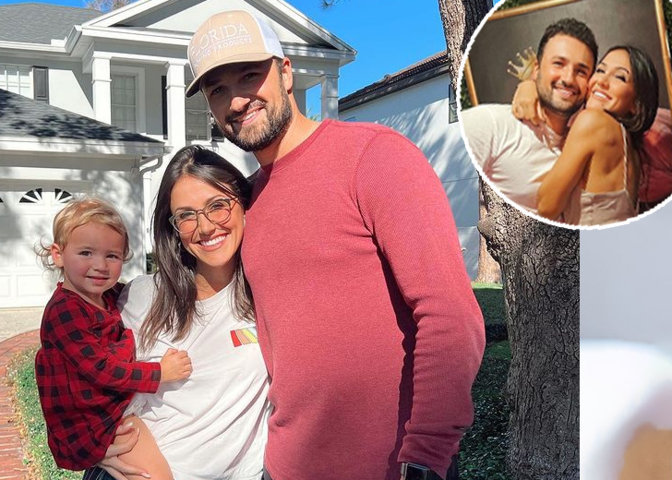 Kat Stickler is officially dating now.
On December 18, the internet personality made her relationship with her boyfriend Cam Winter Instagram public, sharing an adorable picture of the couple.
In the picture, the couple made a grinning face as they posed together dressed in glamorous outfits. While Stickler wore a matching black coat and pants, her beau sported a navy blue suit.
"All I want for Christmas…is you," she captioned her post.
Friends and Fans Are Happy for Kat Stickler
Stickler's pre-Christmas announcement post quickly gathered a lot of attention from her friends and followers.

Kat Stickler with her boyfriend Cam Winter. (Photo: Instagram)
"Handsome & lovely looking. Soo happy for youuuu dearest Kat," Czech model Petra Nemcova commented on her post.
Comparing her new boyfriend with her ex-husband Mike Stickler, someone wrote, "She went from dating a boy to dating a man."
"YA GIRL UPGRADED!!!! Everything happens for a reason. So happy to see you so happy! you deserve so much & more!!" another similar comment read.
A fan chimed, "Finally!!! A picture of (all of our) relationship."
As of the writing, the post has over 316,000 likes and more than 6100 comments.
Kat Stickler and Her Boyfriend Are All Over Her Instagram
Stickler didn't stop after making her relationship with her boyfriend, Winter, Instagram official. In the following days, she regularly posted pictures and videos featuring her new man.
For instance, she grammed a TikTok video on December 21, showing an intimate yet funny moment between her and Winter at a beach with a beautiful sunset backdrop.
In the video, her boyfriend ran towards her to carry her to the water; however, he tripped on the sandbar, making both of them fall on water uncontrollably.
"He's supposed to fall for you not on you," one follower jokingly commented.
Three days later, she posted another snap of them together, as the famed TikTok star hugged her boyfriend while standing in a bathtub.
The next picture of them came after two days, post-Christmas, and this time, the couple was captured with Stickler's daughter, MK, whom she had welcomed with her ex-husband.
The social media star, who has over 842,000 followers on Instagram, shared a couple of their pictures, writing, "My heart in a picture."
"You have never looked happier," a fan claimed in the comment section, while another added, "Y'all look like the perfect family."
Who Is Cam Winter?
Winter is a Tampa, Florida native and is an engineer by profession.
According to his Instagram bio, he works at a company named Barr & Barr, a construction management company based in New York that has been in business for almost a century.
In addition, he is associated with Big Storm Fishing in Texas and Florida.
Besides, Winter is the brother of Stickler's best friend, Taylor Winter, who allegedly introduced them to each other and helped them form their relationship.
Interestingly, he has not shared any pictures of him and Stickler on his social media, despite the TikTok star sharing a few on her Instagram. That said, Winter has set the couple's picture as his Instagram DP.