Kat Stickler Hints at Having New Boyfriend, but Who Is He?
Is Kat Stickler dating someone?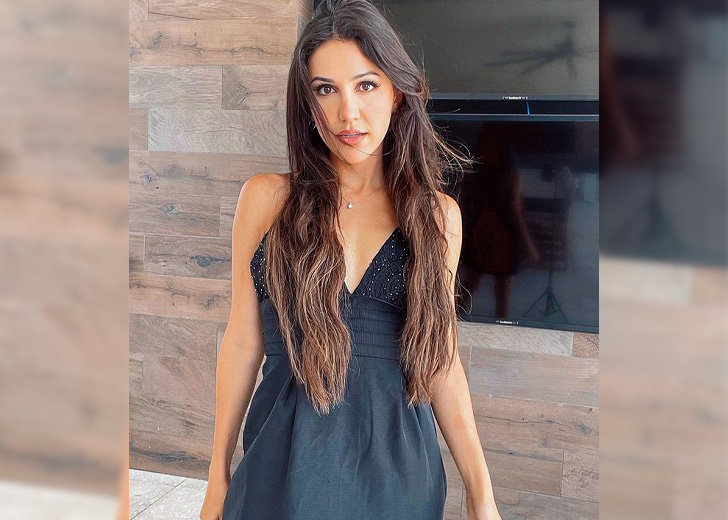 One couple that skyrocketed to TikTok fame during the lockdown was the adorable married duo, Kat and Mike Stickler.
The couple would talk about how they met, got married, and were pregnant with a baby girl within three months in their videos. Soon, fans became heavily invested in their relationship. 
But it wasn't just their rapidly moving romance that garnered attention. The husband and wife appeared fun-loving, made playful and funny prank content, and had a knack for making people laugh. 
Fans called them "couple goals," but unfortunately, their relationship was not a fairy tale. Less than a year after they started making content, the couple announced their divorce. Although they did not divulge the reasons, Mike shared that he was to blame for the demise of their marriage. 
At first, fans thought it was a prank since they were known for such content, but it soon became clear that the separation was real. 
Since the separation, the joint account now belongs to Kat solely. She is still active and continues to make people laugh. 
Recently she posted a few videos on TikTok, which sent her fans in a frenzy. 
Kat Stickler Might Be Dating
On September 16, Kat uploaded a video on TikTok that highly suggested she has a boyfriend. 
According to the video caption, she wished someone a "Happy Birthday." The video was taken inside a car, and she smiled coyly at the sound of Nicki Minaj's statement saying, "No I don't think you understand, I'm obsessed."
Halfway through the video, a muscular hand appeared out of nowhere and tucked her hair behind her ear, and then it looked like Kat leaned in to kiss the mysterious person. One fan wrote in the comment section that the man was Cam Winter. 
The fan iterated that she found this piece of information from Kat's best friend, Taylor Winter's, Instagram. 
Previously, Kat had posted a TikTok video that also suggested she was back in the dating world. In the video, she shared, with a text overlay, that she could not go on a date because she could not find anyone to look after her daughter. 
But then her date did not mind that and sent over food instead, which impressed her. 
Kat Stickler Previously Hinted She Might Be Ready to Date
On July 5, 2021, Kat had uploaded a video where she answered everyone's burning question — whether she was ready to date or not. 
In the video, she was on a yacht, running away from the camera before diving into the ocean. In addition, the video had a text overlay with the message, "When ppl ask me if I'm ready to start dating." Fans who saw the TikTok decoded the video to mean two things. 
Kat was either ready to dive into the dating world, or she was so sick of people asking her about it that she was hiding. 
Could some of her newest videos indicate that she actually meant the former? We can only wait and find out.