Everything We Know About Kat Stickler's New Boyfriend Cam Winter
Kat has promised fans that she will introduce her boyfriend when the time is right.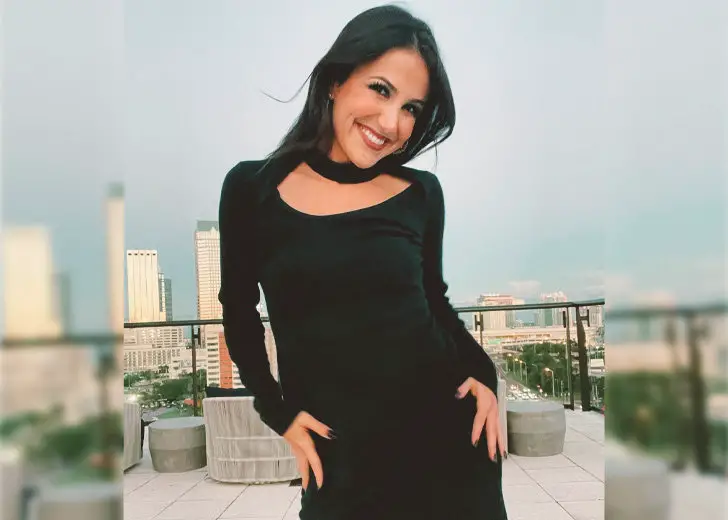 Fans have been invested in Kat Stickler's dating life since she rose to TikTok fame during the pandemic. Back then, she was married to fellow TikToker Mike Stickler. They even share a baby girl from their marriage.
However, the former flames called it quits on their relationship, and Kat seems to have found herself a new boyfriend, Cam Winter. 
Kat Stickler Has Been Flaunting Boyfriend on Socials
Since her divorce from Mike, Kat took over the shared TikTok account, and her ex-husband got a hold of their YouTube account. While the YouTube channel changed its content strategy and became a podcast channel, Kat has been sticking to making fun videos for her fans on TikTok. 
She has also been using the platform to share her personal life and keep her fans in the loop. 
She recently uploaded a TikTok where she flaunted her new beau, albeit she still hasn't "officially" disclosed his name. Unfortunately, her efforts at keeping her boyfriend's name away from the public eye might very well be in vain because fans already know who he is. 
Who Is Kat Stickler's Boyfriend?
Kat's boyfriend, Cam, hails from Tampa, Florida, and is an engineer by profession. His Instagram bio puts him in employment with Barr & Barr, a construction management company that has been in business for almost a century. 
The bio further indicated that he was also associated with Big Storm Fishing in Texas and Florida.
Upon further digging, there seems to be a common thread that binds these two love birds, Cam's sister Taylor Winter. Both Kat and Cam are regulars on Taylor's socials.
Kat and Taylor seem to be best friends going by the numerous posts on Instagram and TikTok. But then again, they have yet to post a picture where all three are in the same frame. 
Taylor's Instagram profile revealed that Cam's father's name is Lee Winter, and his mother is Misty Winter. Unfortunately, not much else is known about the boyfriend. 
Kat Sticker Will Reveal Boyfriend's Identity
In a TikTok update, Kat addressed that fans had constantly come up to her with questions about her relationship. She had been telling them that her boyfriend would be participating in a few of her videos, but she wasn't ready to put the relationship up for the world to see. 
The fans weren't very compliant with her request and demanded that she disclose her beau's identity promptly. Still, the decision to disclose or not disclose her boyfriend came down to Kat at the end of the day. 
She then promised fans that she would tell everyone who she was dating when the time was right. 
For the time being, fans will have to make do with the occasional glimpses of Kat's boyfriend that they catch on her regular TikTok and Instagram updates.