Kat Stickler Is Ready to Jump Back into the Dating Game, Or Is She?
Kat Stickler addresses her followers' biggest concern in a cryptic video.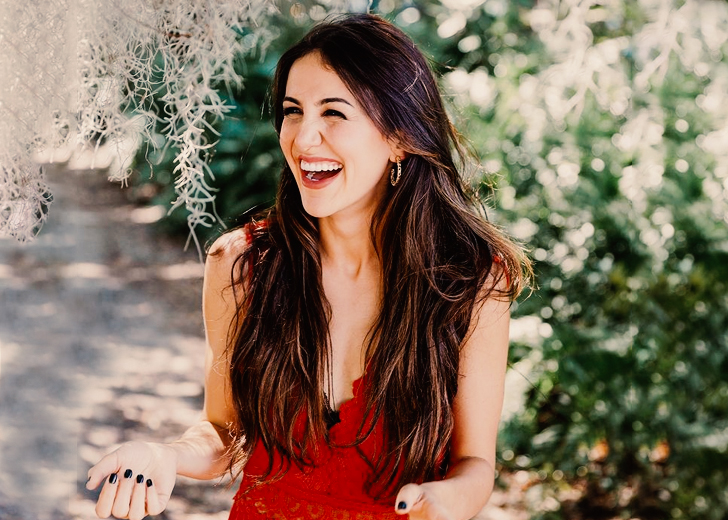 Kat Stickler is notably moving on from her divorce with her ex-husband Michael Stickler, one step at a time. She made a quick trip from Florida to Idaho in July 2021, spending a couple of days in the serenity of nature. 
During the trip, the social media influencer updated her fans about the joy she embraced through her socials — posting how the escapade recharged her energy and comparing the time with golden hour.
But that's not all — Stickler took to TikTok to address the major concern regarding her personal life on July 5, 2021. Since her public divorce, fans have showered her with questions about whether she was ready to date anew. 
The Florida native addressed her followers' queries and created a cryptic video with a text overlay that encapsulated the note, "When ppl ask me if I'm ready to start dating again."
The video featured her running away from her yacht, hurling her cover-up away before diving into the blue ocean in her black two-piece swimsuit. 
At first glance, her dive into the open waters suggested she was finally ready to plunge into the dating game. But it could also mean that she leaped to run away from all the public scrutiny.
After she shared the video on Instagram, one user quickly assumed that Stickler was ready to date. He wrote, "That's a yes!" and joked she jumped into the arms of Aquaman. 
However, another person iterated the video's ambiguity and stressed, "I'm either interpreting this as  'I'm ready to dive right in' or 'omg quit asking me, I'm running away.'"
A third person supported Stickler and suggested she should do whatever she wanted, as long as it delighted her and her child.
Stickler Is Focusing on Daughter and Career
Stickler is a mother to a one-and-a-half-year-old daughter, MK. She gave birth to her kid on November 15, 2019.
Since the divorce from her husband Michael, known as Mike on social media, the 26-year-old is focusing on her daughter, her self-care, and finding a niche without wandering away from the comic theme. 
She and Mike used to create hilarious marriage-based content that ended up amassing them millions of followers. But since the pair parted, they needed new topics. 
During an interview with Distractify in April 2021, Stickler shared she was trying to find a new theme that revolved around comedy. The mother-of-one wanted people to understand that one could find happiness even outside a healthy marriage.
However, the path to finding stability brought its own sets of challenges, mostly from Internet trolls and haters who alleged Stickler of lying and acting like she was happy in her marriage.  
More often than not, the negativity affected the TikTok celebrity and saddened her. But for the sake of her daughter, she learned to focus on positivity and navigate through the hate. 
Stickler told Distractify she was open to new experiences for growing and building her community while healing through self-love.