TikTok Star Kat Stickler Reveals She Is Open to New Experiences After Split with Husband Michael Stickler
Kat Stickler says she is open to new experience following breakup from husband Mike Stickler.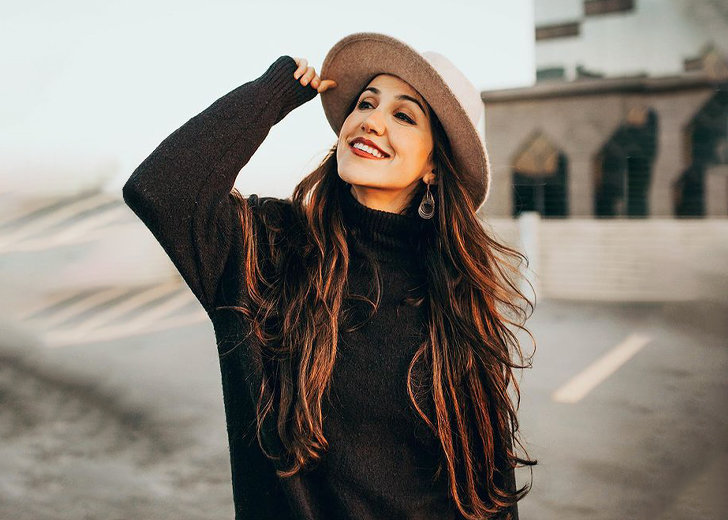 Kat Stickler and her husband Michael Stickler rose to fame as a couple making prank and funny videos on TikTok during the pandemic. Their joint TikTok account, which is now under Kat's name after their break up boasts close to six million followers.
Many fans of the couple were saddened to hear the news of their split, and many even thought it was a prank the two were playing on their fans.
Now, the number of people thinking so has decreased drastically as both Mike and Kat have stuck to making solo content for months now. And amidst the aftermath of their high-profile break up, Kat shared with Distractify that she was open to new experiences.
Kat is Open To New Experiences
Aside from having to deal with her single life again, Kat had to deal with internet trolls among other problems. She opened up about the backlash she received because of her breakup announcement.
They feel like they own you because they made you. Especially now with announcing a breakup publicly, a lot of backlash for acting like I was happy. That kind of surprised me. Then I remember feeling for feeling happy...
Kat continued saying that people would always have something negative to say and that you just have to not let it make you feel bad.
Instead of focusing on the negative aspects, she is directing her attention to her daughter and self-care. She also expressed that she was open to new experiences, to grow and find her niche and build a community.
Finding Her Niche
Kat had previously explained that coming up with video ideas had gotten harder for her as she wanted a new theme.
While she hasn't settled on what her new theme will be, she doesn't want to shy away from her previous content as she loves making people laugh.
Kat embraced the change in her life post break up and is trying to show her audience that you can be funny on your own.
I feel like my page was really based on this wholesome marriage and now I guess I want to show, you know, you can be funny on your own. It can suck, but you can still find laughter.
She recently uploaded a clip on her Instagram and TikTok where she addressed going through a tough time because of the breakup.
She also put forth the message that it was 'ok to not be ok' and said she wanted to normalize showing your struggles.
Co-Parenting Their Daughter MK
Mike and Kat Stickler's story together progressed quickly. They started dating, married, and got pregnant all within three months. They gave birth to daughter Mary-Katherine, who has been nicknamed as MK.
Although Mike and Kat have separated, they have both expressed that they want the best for their daughter and are co-parenting MK.
MK has appeared multiple times on her parent's social media after their breakup, and Kat even made fun TikToks with her.