Kat Stickler Cherishing Motherhood with Daughter MK after Divorce from Ex Husband
TikTok star Kat Stickler has been living her best life with her daughter MK after her divorce.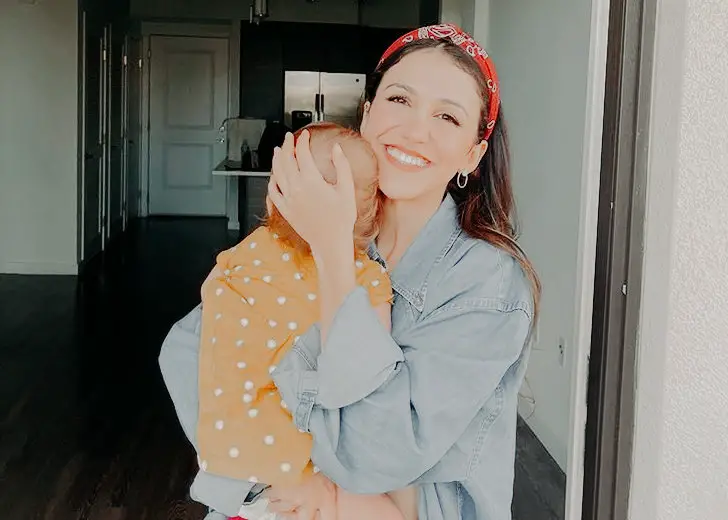 Kat Stickler is a famous social media influencer. She rose to fame with her ex-husband Mike by sharing comedy content and pranks on their joint TikTok account 'Mike and Kat.'  
Their content also featured videos with their adorable daughter, Mary-Katherine, nicknamed MK. Unfortunately, after almost a year of posting videos together, the couple separated in late March 2021. 
Their verified TikTok account, now under Kat's name, has 6.7M followers to date. The TikTok sensation is currently enjoying her new life post-divorce with her daughter.
Kat and Mike Stickler's Divorce
On May 4, 2019, Kat took to Instagram to announce that she was married to the love of her life, Mike. 
She posted two pictures, one of the couple and another of them hugging each other, showing off the ultrasound images of their baby girl.  
The duo welcomed their daughter on November 15, 2019. Fast forward to March 17, 2021, Mike and Kat announced they were getting a divorce. 
They shared the news via social media. In an emotional video, the couple asked fans to respect their privacy. 
The two stated they still had a love for each other and would likely co-parent their daughter. 
Kat Stickler and Her Daughter MK 
The divorce has been rough on Kat. However, the single mother has not let it stop her from moving forward.
The TikTok star moved into her new unfurnished house with her baby girl just days after announcing her separation from her former beau. 
The following month after the separation, Kat has constantly updated her fans with her new single life. She has her life occupied taking care of her daughter.
The mother-daughter duo seems to enjoy their time together. From fun days on the pool to getting ready together, the pair are inseparable.
Kat is very grateful for her daughter and considers MK her other half. In late April 2021, she had shared a wholesome picture of her and MK smiling together. 
In the caption, she mentioned out of all the things she had held so far, her daughter had been the best. 
The TikTok star also dresses her daughter in her baby clothes. She had posted an adorable picture of MK wearing her blue bucket hat.
They also have fun dancing together to popular songs from Kat's childhood. 
Through such a heart-aching divorce, Kat has been trying to make the best out of it. 
In a recent post she made with her daughter, she indicated they would be alright. 
Kat Stickler on Postpartum Depression 
Pregnancy was not easy for Kat. She went through postpartum depression after giving birth to MK. 
On June 27, 2020, Kat shared a video on her TikTok and Instagram, sharing how she dealt with postpartum. 
She revealed she was honest about how she felt with her obstetrician. She also constantly visited the doctor according to the scheduled follow-ups. 
Kat also took medications for six months for her depression. She also hid nothing from Mike, which helped her communicate with him. 
Similarly, Kat was not ashamed of what she was feeling. Instead, she accepted her feelings and reached out to close family and friends. She also addressed that she was attending cognitive-behavioral therapy. 
The mother of one also adopted a healthy lifestyle. She ate nourishing food and made herself go outside. 
Kat eventually recovered from her postpartum depression. She is now happily divorced and living her best life with her daughter.