'The Bachelorette' 2021 Spoilers — Katie Thurston's Rumored Final 4
Reality Steve reveals the name of the one who takes Katie Thurston home.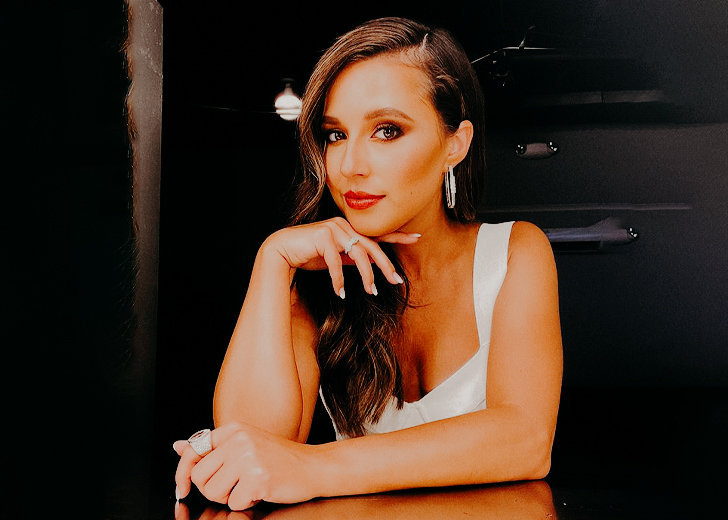 Katie Thurston, who was born in January 1991, is a social media sensation who rose to fame after her TikTok video went viral in 2020. Presently, she has close to 400 thousand followers on the platform, whereas she boasts over 700 thousand followers on Instagram.
The Bachelorette star also has a steady job, besides ruling the internet with her alluring pictures and comic videos. She works as a bank marketing manager in Washington state.
But she has not let her popularity bring her family into the spotlight. That being said, she revealed that she had lost her father in 2012, during an episode of The Bachelor.
She told contestant Sarah Trott, "If I could get back the minutes I had with him...I understand more than I would like to. Knowing that, yeah, that changes everything. I missed out on my goodbye to my dad, so I would never want that for you."
Following her initial rise to fame, Thurston began her The Bachelorette journey on June 7, 2021 — that is, after she was introduced to the Bachelor nation during season 25 of The Bachelor.
SPOILERS For The Bachelorette Season 17 Follow
Now, with Thurston at the helm of season 17 of The Bachelorette, many have started predicting the show's fate, whereas the renowned television insider, Reality Steve, has completed his homework and thus, revealed Thurston's final 4 and the one taking her home.
Reality Steve Announced Final Four
Reality Steve had taken to his spoiler blog to announce Thurston's final four right before the premiere.
"A few weeks ago, I reported here that I'd heard Blake Moynes and Greg Grippo were in Katie's final four. And I was 99% sure that John Hersey was as well," he wrote while adding he was wrong about Hersey making the final four as he didn't even make it to the top 8.
He later revealed through Instagram that the other two spots in the final four went to Justin Glaze and Andrew Spencer.
Steve has also stated that Moynes, Grippo, and Glaze will make it to the week of overnight dates, leaving Spencer out of the race.
That I can confirm to you. So now only 3 possibilities – Justin, Blake, and Greg.
The Winner 
While the curiosity amongst the fans has been increasing with the season finale inching closer, Steve has already announced the winner for the season. 
Hold your breath - it is Moynes!
Yes, according to Steve's June 23 Instagram post, Thurston picks Moynes as her soulmate and gets engaged to him.
"I just know that Katie got engaged to Blake at the end of filming and they're still together," he wrote in his blog.
Meanwhile, Thurston also has been teasing her fans showing off her possible ring on her finger through Instagram since returning from filming. To that, Steve writes:
Now that it's out there publicly she's engaged, I can see her posting and doing things that make people think that's not the case, or try to act single or whatever, but don't be fooled by it.
But the wait for the official confirmation continues until the finale premiers on the ABC network.