Know about 'The Bachelor's Dean Unglert's Reality TV Stint and Prior Jobs
'Bachelor in Paradise' star Dean Unglert wants to travel full time and share his journey as his work.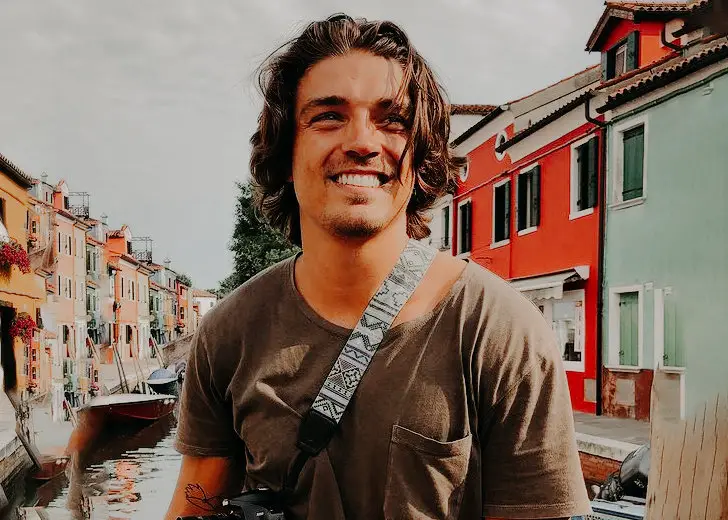 Reality star Dean Unglert made his TV debut on the 13th season of The Bachelorette as a contestant. He has since appeared on Bachelor in Paradise and The Bachelor Winter Games. Unglert was even approached about becoming the Bachelor on season 22 but turned it down. 
Unglert is now a well-known reality star who is also co-hosting the podcast Help! I Suck at Dating alongside Jared Haibon. But before he made a career in reality shows and podcasting, he worked in tech recruiting for four years until 2017.
The Bachelorette star is also passionate about traveling and shares his journey to various destinations all over the world through his blog danielbabies.com.
He has traveled solo and in groups, and one of his jobs is to log his travel expenses so that others can make similar plans in their travel itenaries.
The next destinations he would like to go to are Africa, the Great Wall of China, Everest base camp, Germany, and Antarctica. Unglert's goal in the near future is to be able to travel full time and share his experiences.
Unglert In Reality TV
Unglert was first introduced to viewers of reality TV through the 13th season of The Bachelorette. He made it to week 8 before being eliminated.
Following his run at The Bachelorette, the podcaster appeared in the 4th season of Bachelor in Paradise and The Bachelor Winter Games. He left both the shows after 4 weeks.
Unglert returned for the 6th season of Bachelor in Paradise, where he met his current girlfriend, Caelynn Miller-Keyes.
The two hit it off when he joined the show during week 2 but he quit on week 3 saying she deserved better.
Our lifestyles are not going to be compatible coming out of this. And I don't want to give you something that isn't going to make you happy. I just think that you deserve someone better than me, to be perfectly honest.
He returned in week 5 to ask Miller-Keyes to leave Bachelor in Paradise with him so that they could continue their relationship in the real world. She agreed to his proposal and adopted his lifestyle of living in a van.
Unglert has since spoken about his unwillingness to get married but has shown his commitment to Miller-Keyes by wearing a matching ring.
I'm committed to Caelynn and only Caelynn. And that's why I've been wearing it [ring] for the past six or so months. It's our way of telling the world or the people that we're around that we're committed to each other.
The couple moved into their new home, which they bought together, in Las Vegas in April 2021.
She also did a house tour vlog on her YouTube channel.
Age & Net Worth
Born on April 17, 1991, Unglert is 30 years old. While his net worth is not clear, he shared how much he made from his time on various reality TV shows when talking to Jason Tartick.
His appearance as a contestant on The Bachelorette was unpaid. He was offered $400 a day for his appearance on Bachelors in Paradise but settled on $600 a day after negotiations.
He also made $400 a day for appearing on The Bachelor Winter Games.
Unglert was later offered to be the Bachelor on season 22 for $75,000 but he declined as he was already in a relationship with Miller-Keyes.