A Peek into Katie Thurston's Engagement Rumors with Blake Moynes and Her Dating History
Katie Thurston's 'The Bachelorette' season 17 premiered on June 7, 2021, on ABC.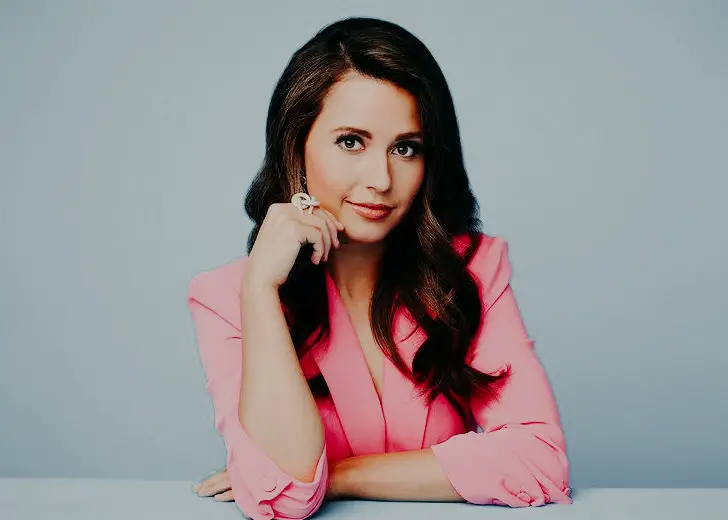 The new season of The Bachelorette featuring Katie Thurston is only in its fourth week, but there seems to be a slew of spoilers for the rest of the remaining season. 
Thurston and the team began filming her season 17 adventure in March 2021 at a resort in New Mexico in a closed bubble set. 
The viewers are enjoying the initial group dates, one-on-one date, and rose ceremony where Thurston and the group of men have tried everything for love. 
Naturally, as the season progresses, the fans are wondering who Thurston would end up within the season finale. But we have the big news, thanks to Reality Steve, who spilled the tea on the ultimate winner of The Bachelorette season 17 on June 24, 2021.
Keep on reading to find out who popped the question to the gorgeous Bachelorette, Thurston. 
**SPOILER WARNING: Plot details for Katie Thurston's The Bachelorette follow**
What Happens during 'The Bachelorette' Season 17 Finale?
Thurston gets a proposal! 
According to Reality Steve, Blake Moynes, Greg Grippo, Andrew Spencer, and Justin Glaze are the final four men.
While he has revealed who the winner is, the remaining specifics, such as how the last two bachelors are selected and other dramas, are not yet confirmed.
Who Is Katie Thurston Engaged to?
So now you know Thurston is engaged, but who dropped the proposal? It's The Bachelor alum, Moynes who made the entry halfway through the journey. "Congrats to Katie & Blake," Steve wrote on the website.
Steve kept the engagement news a secret until he had proof that the remaining three guys had been eliminated from the show.
He said, "All signs pointed to Blake due to process of elimination, but I still didn't feel comfortable reporting Blake because nobody had actually told me, 'Katie is engaged to Blake.'"
So, Thurston and Moynes are allegedly engaged and are still dating after the shooting wrapped in April 2021. However, Steve does not know how the couple gets to the ultimate proposal. 
Katie Thurston Dated Matt James
The reality television star's most recent ex-boyfriend was Bachelor Matt James. Her highlights on his season largely came as she stood up for fellow contestants amid a lot of drama in Nemacolin Woodlands Resort.
The two had a great time on their one-on-one date, yet he still sent Thurston home.
According to James, she'll be one of the best Bachelorettes to ever do the show. "It's not going to be a surprise to me as we watch everyone across the country fall in love with her," he said in an April 2021 interview with E!
Katie Thurston Dated Andrew Rivers
Thurston also dated Seattle-based stand-up comedian, Andrew Rivers. In an April 2021 skit, he revealed they met on a Tinder date and went out a couple of times.
However, it did not go as planned on one date, and she suffered a nosebleed in the middle of it. The two went their separate ways as Rivers was busy with his tour and Thurston was busy with her own things. But they are still good friends.
She Traveled to Taiwan with Her Ex-Boyfriend
According to Bachelor fans on Reddit, Thurston had an Ask Me Anything segment on Instagram, and when someone asked her about her favorite destination to visit, she responded Taiwan. 
She explained it was intriguing because they don't appeal to American tourists. " Not going to lie though, it did help that my ex-boyfriend's family interpreted for us," she added.