Astrid Loch and Fiance Kevin Wendt Announce Pregnancy after Long Struggle with Fertility
'Bachelor in Paradise' alums Astrid Loch and Kevin Wendt are excited to welcome their bundle of joy.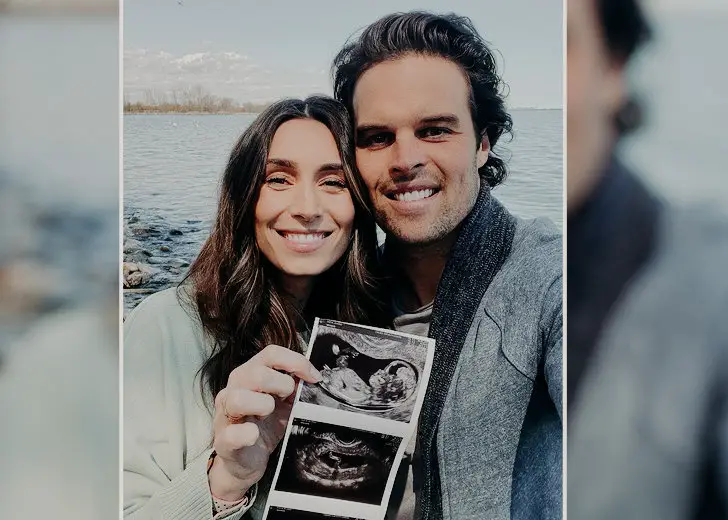 Astrid Loch and Kevin Wendt are expecting their first child. The Bachelor in Paradise alums shared the news on their Instagram with both showing an ultrasound scan picture.
Loch expressed her happiness at her soon to grow family while Wendt wished his fiancée a happy Mother's Day.
Loch also shared about the troubles she and Wendt had to go through as they had trouble conceiving naturally. She ended her post encouraging couples going through similar situations to not lose hope.
Decided To Have a Child After Postponing Marriage 
Loch and Wendt first met on the set of Bachelor in Paradise in 2018. They got along very well for most of the show but ended their relationship before the season ended. The two reconciled not long after and announced their engagement on August 28, 2019.
Following their engagement, they set their wedding date to be on February 13, 2020. Unfortunately, the duo had to shift their wedding because of the pandemic and postponed it until November 2021.
As they had to delay their plans to get married, Loch and Wendt tried to have a child before they tied the knot.
Since the wedding would keep getting pushed off, we thought 'Okay, well, I don't want to wait five years to have a baby. Let's try to have one before the wedding.'
Now that they are pregnant, Loch said they would shift their wedding by a full year once again. The couple have decided to wait until the child's arrival to learn of the baby's gender.
They Had Trouble Getting Pregnant
One thing that Wendt and Loch initially bonded over was how they couldn't wait to have children of their own. But once they tried to have a child, things didn't go well for them. Loch shared her experience with People.
As Loch and Wendt had trouble conceiving naturally, they opted for IUIs (Intrauterine Insemination). They switched over to IVF (in vitro fertilization) and went on with the procedure for two cycles, the second of which resulted in an ectopic pregnancy.
Loch had to take medication to terminate the ectopic pregnancy, which pushed the procedure back by two-and-a-half months. She explained about the medication and its effects.
You can't try [to conceive] after that because the meds that you take to terminate are so strong. It's basically like a cancer med that they give you to terminate all living cells. So then, we couldn't try and go into our IVF cycle for almost three months.
The engaged couple said the entire procedure and attempts to get pregnant had been very hard on them. They also added it was their optimism that helped them get over the hurdle and not lose heart.