Are Chase Severino and Sara Jackson Engaged? All about Severino's Personal Life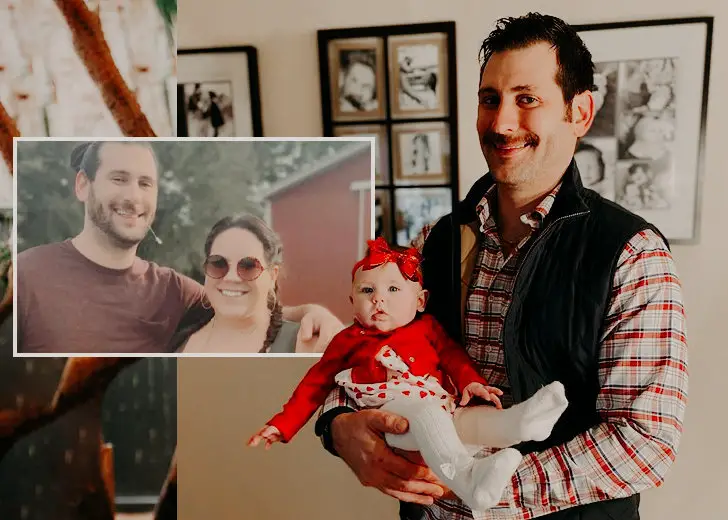 Chase Severino was engaged to reality star Whitney Way Thore after he popped the question during their vacation to Paris in October 2019.
By early May 2020, fans of My Big Fat Fabulous Life noticed that Thore was taking down pictures of her fiancé and naturally questioned if the two were still together. 
On May 21, 2020, Thore uploaded a black screen on her Instagram and, in the captions, announced that she had broken up with Severino. 
Since then, fans have been speculating if Severino has put a ring on yet another relationship. This time with the mother of his child, Sara Jackson.
Chase Severino Cheated on Whitney Way Thore
In her Instagram post, Thore explained that the two of them were having problems with their relationship.
During that time, Severino reconnected with a woman he had a long history with, who was later revealed to be Jackson, leading to her getting pregnant. 
Thore also announced that Severino was expecting a child in October of 2020. 
She closed the uncomfortable revelation by stating that she was not interested in anything hateful being directed to any party involved before asking fans to give them the privacy to move on and put all this in the past. 
Around the same time, Severino put up a screenshot from his notes app to inform his fans that he was excited about becoming a father.
His message outed he had nothing but love and respect for his time with Thore even though they were parting ways.
After asking for privacy for both himself and Thore, he announced that the mother of his child would like to remain anonymous for the time being.
Chase Severino Welcomed a Daughter
Three months after the announcement, Severino was making headlines following the arrival of his baby girl, Aurora Joyce. 
In the Instagram announcement he made on September 9, 2020, he said that the baby coming home earlier than expected took him by surprise, and the entire experience was a little scary. Even so, he was grateful for the blessing. 
Although Severino spent his life rolling his eyes and laughing at the idea of fatherhood, he admitted he was a part of the cliche now and that his daughter meant the world to him. He added, 
It's crazy going from having yourself as number one to putting someone else there. I guess one can change. I'm happy to welcome you into the world, Aurora Joyce Severino. I love you with all my heart.
Are Chase Severino and Sara Jackson Engaged?
Severino and his girlfriend sparked engagement rumors after a picture of the two of them hanging out in Jamaica surfaced. 
While it was no surprise that Severino had been spending time with the mother of his child, there was a shimmering piece of jewelry involved that simply couldn't be ignored. 
The snap saw a ring on Jackson's left ring finger, which rightfully suggested that the two of them were engaged. 
The picture, uploaded by one of Jackson's girlfriends, also had the text "Engagement shenanigans" written on it, followed by a ring emoji. 
While the picture only hinted at the possibility of them being engaged, Severino himself confirmed the engagement during an appearance on MBFFL in Season 9. 
He met his former fiancee and told her they got engaged in Dunn's Falls in Jamaica. He asked Jackson to take a picture in front of the waterfall and popped the big question. 
After the revelation, Thore admitted it was 'painful' to see her ex partner get engaged to the woman he cheated on with. 
That being said, she admittedly knew it was coming and was "happy for him and I wish him the best." 
Although Severino and Jackson have been engaged for a while now, they have not yet shared plans on getting married. 
Chase Severino Gushing About His Daughter
Ever since his daughter came into his life, a majority of his social media posts have been featuring the little one. The doting father put up a series of snaps of him and his daughter making a visit to his alma mater. 
The snaps caught Severino carrying his toddler around the premises of Marshall University and a few other West Virginia landmarks. 

Chase Severino with his fiancee, Sara Jackson, and daughter, Aurora Joyce. (Photo: Instagram)
The latter snaps saw the father-daughter duo take a drive around Huntington before they headed back home. 
Another important revelation was made in the same post. Apparently, his daughter's favorite drive-time snacks are her teeny-tiny toes. 
And despite all the hate that Severino has been subjected to because of his infidelity, he claimed to be doing his best at being a great father.
He further announced that the public outrage had pushed him to be a better version of himself.