Whitney Way Thore Had a Drastic Weight Loss after Split with Ex-fiance
Whitney Way Thore's broken engagement left her questioning if her fiancé would have cheated on her if she looked different.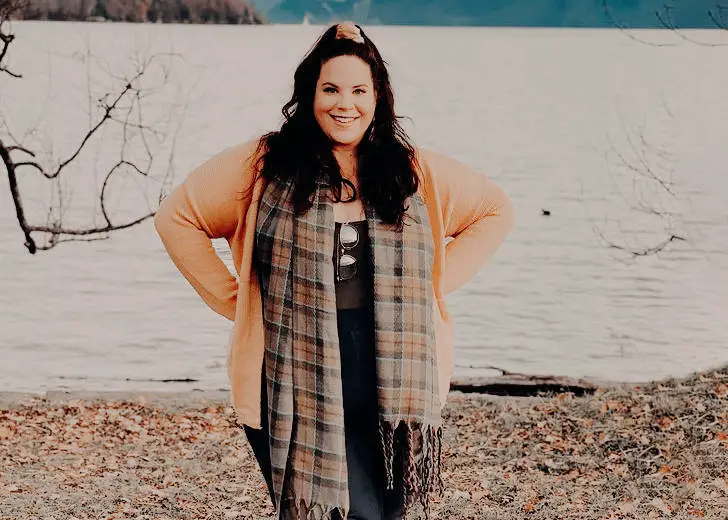 Fans of TLC's My Big Fat Fabulous Life adore Whitney Way Thore, an activist and the author of a book called "I Do It with the Lights On: And 10 More Discoveries on the Road to a Blissfully Shame-Free Life."
Thore shows her fans that anyone can be comfortable in their own skin, regardless of their body shape or size.
Thore, who went from being a radio producer and a YouTube sensation to having her own cable network show, first found fame in 2014 when she released a series of videos of herself dancing on YouTube.
The 'A Fat Girl Dancing' video went viral and earned her a bevy of followers, catapulting her to fame.
Thore has always embraced her plus-sized body and lead an active lifestyle. However, on season 8 of My Big Fat Fabulous Life, fans saw her consider weight loss surgery.  
Broken Engagement
Amid the pandemic last year, Thore was dealing with a personal catastrophe. In May 2020, Thore took to Instagram to announce that her engagement with Chase Severino was over.
In a lengthy post, Thore shared Severino was expecting a child with a woman he had known for a long time. The reality star added she wanted everyone's privacy to be respected, and that she didn't want her fans to react negatively towards the situation or Severino.
The information shocked everyone since Thore had declared herself the happiest woman alive on December 2019 after Severino proposed.  
And to make matters worse, online critics accused her of faking the relationship for ratings. Some suspicious fans claimed the announcement felt too unemotional and nonchalant to be real.
"It's really disheartening to me that every relationship I've ever been in that's been public, people have said this. This is nothing new," she shared in a November 2020 interview with E Online. 
Thore is Considering Bariatric Surgery 
The body-positive reality star took some time to heal. To move on, she joined three dating apps, but the nasty messages she received from potential suitors left her dejected. 
In the show, Thore opened up about the hateful comments and how disheartening it was. Heartbroken, she lost all of her confidence and developed renewed feelings of depression.
The broken engagement left her questioning if Severino would have cheated on her if she looked different. She started considering weight-loss surgery, a procedure that she spoke against in the past. 
"Weight loss surgery has never been something that I've considered for myself and I know that I'm struggling, and dealing with depression. I think I am seeking relief or a solution or a change," Thore explained in an episode.
Thore has made no announcements about getting the surgery. Fans will have to tune in to season 9 to see if she will go through with the big decision.