Whitney Way Thore's Self-Contradictory Decision of Switching to Weight Loss Surgery Comes after Many Anxiety Struggles
Whitney Thore, the star of 'My Big Fat Fabulous Life' considered bariatric surgery after her engagement broke off.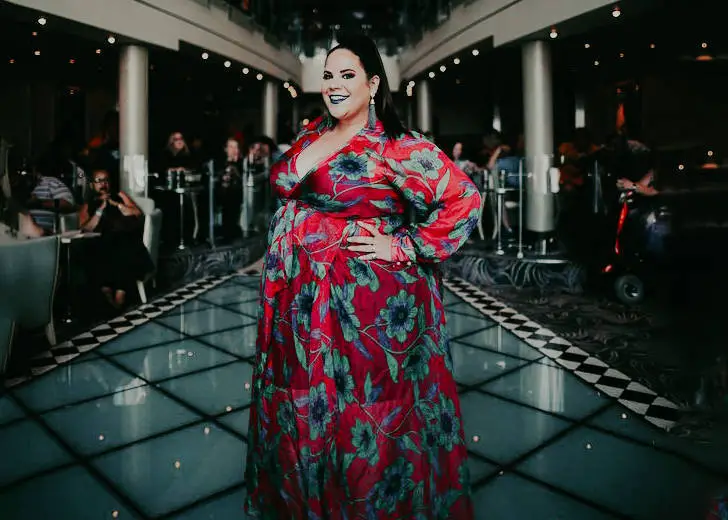 Whitney Thore, the star of TLC reality series My Big Fat Fabulous Life, has never been supportive of weight loss surgery.
The founder of the global campaign, No Body Shame, was all about living happily in her own body. Because of this, her friends and family were shocked when she revealed she was considering weight loss surgery.
She made the unusual decision following her split from her fiancé, Chase Severino, at the end of May 2020.
She Called Off Her Engagement
Thore and her ex-fiancé Severino met through her friend and business partner, Ryan Andreas. During an October 2019 trip to Paris, Severino proposed to Thore at the top of the Eiffel Tower.
The two were getting ready to tie the knot but called off their engagement at the end of May 2020 after Severino allegedly cheated on Thore.
The TLC reality TV star took to Instagram to clarify the situation.
After experiencing a lot of ups and downs and still living apart, Chase reconnected with a woman with whom he has had a long story with. Chase recently told me of this information and the fact that it had resulted in a pregnancy. Chase will be a father in October.
Thore further expressed she didn't want any hate being directed towards anyone and asked for privacy for everyone involved.
Severino welcomed a baby daughter, Aurora. He and Thore have since reconciled and the two even Face timed together on the show where Severino introduced his daughter to her.
Why Thore Considered Weight Loss Surgery
After the engagement was called off, Thore jumped into online dating. In the 8th season's episode of My Big Fat Fabulous Life, she read some of the mean messages she had received to her friend Buddy Bell.
After Bell tried to comfort her, Thore considered bariatric surgery for the first time.
It happens, like, all the time. I'm so sick of it… I just wonder if I should just, you know, like get a surgery or something just so I can live a better life, I guess.
In another episode, the TLC reality star visited a doctor and consulted about her options if she wanted to lose weight surgically. 
Thore revealed she had lost 70 pounds after her split with Severino, but it's not clear if she underwent a surgical procedure or shed the pounds naturally.
No Body Shame
No Body Shame is a global movement started by Whitney Thore in 2014 to help and support people of all sizes and walks to life to feel comfortable in their own body.
In 2016, she published her 2016 book I Do It With the Lights On, which is a memoir and guide hybrid for a shame-free life.