Chris Appleton Had Two Kids with Former Partner before Coming Out as Gay
Unlike many people, who know right away, Chris Appleton discovered his sexuality a bit later in life—at the age of 26, after having two kids.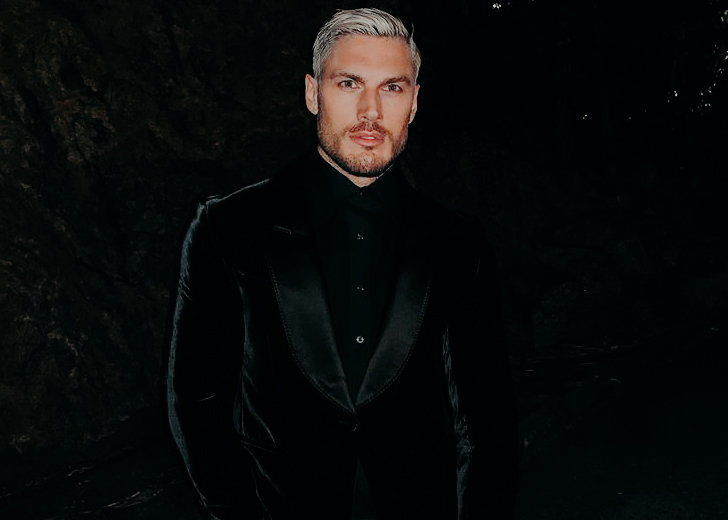 The talent behind Kim Kardashian West's 2018 neon hair look, Chris Appleton, has been working with hair since he was 13. His first muse was his mother, who ended up being the inspiration for his career choice. 
Unlike many people who know right away, the celebrity hairstylist discovered his sexuality a bit later in life. Appleton came out as gay at the age of 26 after having two kids with his then-partner, Katie Katon.
Is Chris Appleton Gay? 
Having found his solace in hairstyling, Appleton began his career at a salon in Leicester in his early teens. He worked at the salon for almost a decade, and during his time there, he developed a romantic relationship with the owner, Katie Katon, who he ended up marrying. 
Chris Appleton and his wife had two kids together, a son named Billy and a daughter named Kitty-Blu. 
In 2009, after stepping into fatherhood, Appelton realized that he was gay. The hairstylist was 26 years old when he accepted his sexuality and decided to come out publicly. 
In an interview with The New York Times, his wife Katon explained that the time surrounding Appleton's coming out was "dark" for both of them. 
Still, after all these years, Appleton and his wife shared styling ideas and constantly stayed in touch, staying in the loop about their work and children. Katon also confessed to being a friend to him and helping him calm down when he panicked about his big gigs.
'Some People Know Straight Away, I Didn't.'
During an interview for Gay Times, the "gifted hair transformationist," as his client Kim Kardashian West addressed Appleton, shared insights about his decision to come out later in life and how it felt.
Halfway through the interview, the beauty mogul asked Appelton the reason behind him coming out so late. To this, the hairstylist humbly replied that, unlike many people, he didn't know that he was gay straight away. 
Appleton revealed that his decision to come out was delayed because even after his late realization, it took him some time to understand and accept that he was gay. 
Some people know straight away, I didn't and it took me a minute to understand that and accept that and then come out. 
Chris Appleton Wanted His Children To Understand
In the same interview, Appleton expressed that, outside of his own struggles, he was concerned for his children. Appleton mentioned to the outlet that, for him, it was imperative his children were comfortable with and understood his actions. So, he took his time with everything.
Looking at the bond Appelton and his kids share today, his judgment was not wrong after all. On December 26, 2020, Appleton took to Instagram to share an adorable picture of him celebrating the Christmas holidays with his children.