Kanye West Finally Had a Say on Kim Kardashian's Divorce Appeal
Kanye West responded to Kim Kardashian's divorce petition after two months on April 9, 2021.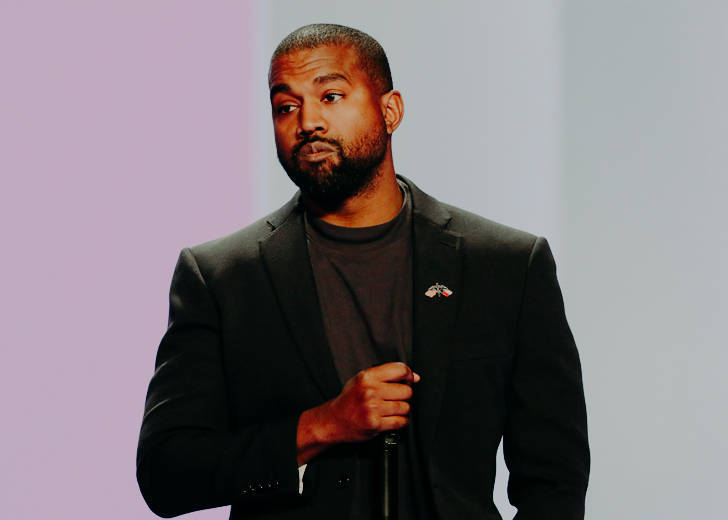 Keeping up with the Kardashian star Kim Kardashian and rapper Kanye West had been together since 2012. They got married lavishly in 2016 and now, after 6 years of marriage, the duo is heading for a divorce. 
The speculations of divorce started in January 2021, however, neither party had confirmed the rumors. The speculations were proved correct since Kardashian filed for divorce on February 19, 2021. After almost two months, West responded to Kardashian's petition. 
West's Responded to Kardashian's Petition
The rapper filed his response on April 9, 2021, which resonated with the petition Kardashian had filed. 
Kardashian had asked for joint legal and physical custody of their four children. As reported by Entertainment Tonight, their source confirmed that neither West nor Kardashian were planning to contest their prenup, and they were in the process of their property settlement. 
In West's response, he also asked for joint and physical custody of the kids. Besides that, he also asked to terminate the court's ability to award spousal support and attorney fees to either party, meaning they should pay their own legal fees. The rapper also mentioned that the separate property is to be discussed according to proof at the time of trial or settlement. 
The Divorce Was Not a Surprise 
Ever since West's outburst during the Presidential Election Campaign, 2020, the couple's relationship had been rocky. The rapper had taken it to Twitter to tweet many; some of them aimed at the Kardashian-Jenner family, which have now been deleted.  
The duo did try to make their marriage work. They had gone to marriage counseling, and Kardashian had also tried to get West some help after his outbursts. They had been living separately — West living in Wyoming while Kardashian in Calabasas, California. While living separately, the pair were focused on their own businesses and Kardashian had given her 'Baby Bar' during that time. 
It is reported that Kardashian filing for divorce was just a formal part of the process since the duo were already done with each other. The source for Entertainment Tonight reported that regardless of their separation, their children were their top priority and the duo would maintain a positive relationship with them.  
The Timeline of Their Relationship 
Kardashian and West first met in 2003 and later, in 2008, the rapper asked her to be in Alligator Boots, a hip hop puppet show which was later canceled by Comedy Central. Kardashian played Princess Leia while West played as a Stormtrooper. 
Fast forward to 2012, West rapped about being in love with Kardashian while she was still married to former NBA player Kris Humphries. In an interview with Kris Jenner in her talk show, she revealed the rapper used to draw himself into the annual Kardashian Christmas card next to the KKW Beauty owner. After her divorce from Humphries, Kardashian revealed she started dating West. 
In December 2012, the rapper announced Kardashian's Pregnancy during a concert in Atlantic City, which was later confirmed by Kardashian via her Twitter. The pregnancy was not planned, however, in June 2013, the duo gave birth to their first child, North. Soon after that, in October 2013, the rapper rented San Francisco's AT&T Park and proposed to the beauty mogul on her 33rd birthday with a stunning 15-carat diamond ring. 7 months later, in May 2014, the duo had a fairytale wedding in Florence, Italy. 
The duo welcomed 3 more children — Saint in December 2015, Chicago in January 2018, and Psalm in May 2019. Because of complications, Chicago and Psalm were conceived via surrogacy. 
In January 2020, the pair celebrated their 5 year anniversary where they privately renewed their vows. However, this did not end well since in June 2020 West had a meltdown from his Presidential Election Campaign which caused the rift in the duo's relationship. 
The divorce with the rapper would be Kardashian's third divorce. She got divorced in 2004 from her first husband, Damon Thomas, and her second divorce was with Humphries in 2011 after 72 days of marriage.