Kim Kardashian Never Graduated College but Is Pursuing a Degree in an Untraditional Way
"I just felt like the system could be so different, and I wanted to fight to fix it, and if I knew more, I could do more," Kim says about her drive to become a lawyer.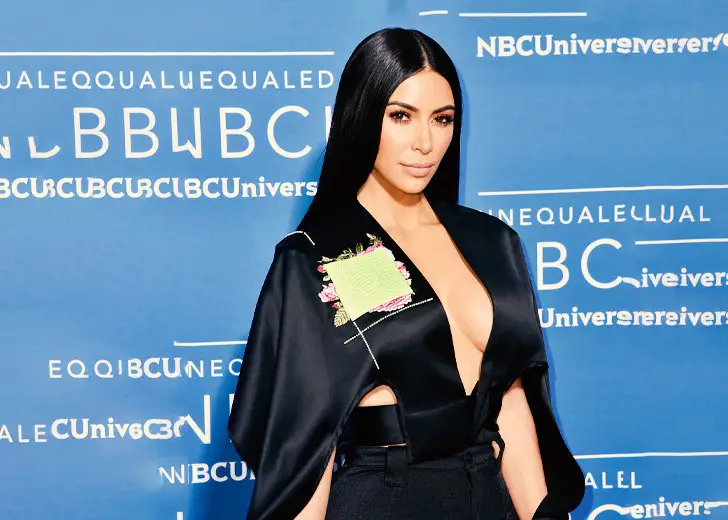 The star of Keeping Up with the Kardashians and the owner of KKW Beauty, Kim Kardashian, is studying law. However, she is doing it untraditionally — without a college degree. 
Kardashian Did Not Graduate From College
According to The Hollywood Reporter, Kardashian was attending Pierce College in Los Angeles during the initial days of KUWTK, but she never graduated. Luckily for the Makeup Mogul, California, the state where she lives, allows one to be a lawyer merely by reading the law. 
'Reading the law' used to be practiced before law schools were established. However, an apprenticeship mentored by an experienced lawyer is necessary.
Nowadays, it is not a common practice. However, a few states in the USA, including California, allow it. 

Kim Kardashian. (Source: Kim Kardashian's Instagram)
Following the procedures set for 'Reading the Law,' Kardashian has been doing an internship at a law firm in San Francisco since 2019. Jessica Jackson and Erin Haney are currently mentoring her. The star's primary motive is to take the bar in 2022 and finally becoming a lawyer. 
Kardashian's Journey To Become A Lawyer
In an interview with Vogue in April 2019, Kardashian revealed she was studying law to become a lawyer. Her major inspiration was working with reforms in criminal justice in the USA. After she successfully petitioned Alice Marie Johnson's commutation, the activist Kardashian embarked on her journey to become a lawyer. 
It started with Ms. Alice, but looking at her and seeing the faces and learning the stories of the men and women I've met inside prisons I knew I couldn't stop at just one. It's time for REAL systemic change pic.twitter.com/kdKr8s6lJW — Kim Kardashian West (@KimKardashian) September 5, 2018
The FIRST STEP Act Was A Turning Point
Soon after Johnson's release, a criminal justice reform legislation, Congress passed the FIRST STEP Act, and former President Donald J. Trump signed the act into law in December 2018. Kardashian confessed to Vogue that she never thought that they would get to the point of getting the laws passed and claimed that moment to be a turning point for her. 
She revealed that after Johnson, the White House had called her to advise to help change the clemency system. There, sitting with many powerful people, she realized she needed to know more. She confessed she wanted to fight for people and that the system could be different — if she knew more, she could do more.  
Since then, Kardashian has not looked back. She has been using her platform to speak up about injustices in the USA, from prison reforms to the college admission scandals. She also uses her reality TV show, KUWTK, to speak about her journey to become a lawyer and advocate for criminal justice reforms. 
Kim Appeared In 'The Baby Bar'
In the premiere of Season 20 of KUWTK, Kardashian revealed she has been studying for over ten hours per day to pass the 'baby bar' exams. She said that while her children are staying with their father, Kanye, in Wyoming, she dedicates herself to study. 
'Baby bar' is another necessity for people who opt to be lawyers by 'reading the law.' They need to give an exam similar to the actual bar but just a one-day version of it. It is seven hours long and has four long essays along with 300 multiple-choice questions. This happens after the first year of 'reading the law.' Only when Kardashian passes this exam can she continue the remaining three years of her course. 
  The exam results have not been announced yet, so the future for her law career is currently unknown.
Kim Is Not The Only Lawyer In Her Family
Kardashian is not the only lawyer in her family. Her late father, Robert Kardashian, was an attorney and is infamous for defending O. J. Simpson on his murder trial. 

Kim Kardashian with her siblings and father. (Source: Kim Kardashian's Instagram)
The founder of Skims confessed that when her father used to use their house library as an office for the defense team of Simpson, she used to snoop in and read the files because she was very interested in forensics. Obsessed with court TV shows and true crime programs ever since she was a kid, Kim followed her father's footsteps into the world of law.