Who Is Nicole Curtis's Husband? The 'Rehab Addict' Host's Rocky Dating History
Nicole Curtis's love life has been challenging, to say the least.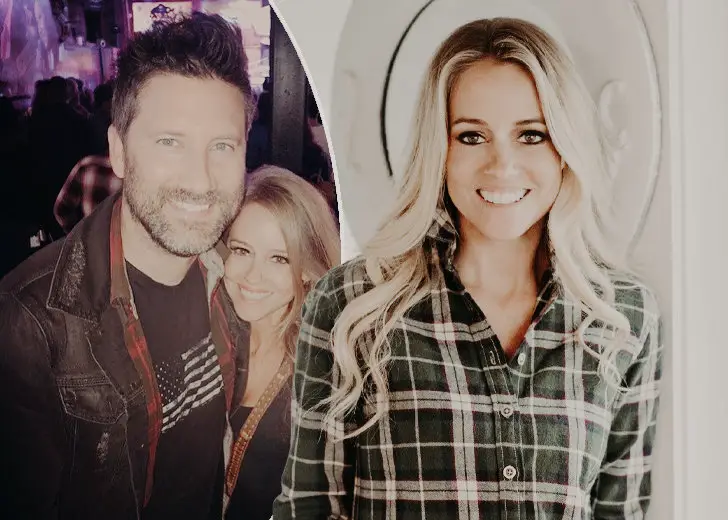 Nicole Curtis went from an ordinary Hooters waitress to a globally recognized house renovator through hard work and perseverance. 
Now a star of HGTV's reality shows, the Rehab Addict host went through a fair share of difficulties in her career, which only worsened because of her tumultuous personal life.
Curtis's Turbulent Dating History
Curtis has been through a series of short-term relationships.
In her late teens, she started dating Steven Cimini and gave birth to her eldest son Ethan at 21, on December 24, 1997. Within a year, she split with her baby's father and became a single mother.
Despite the odds, the parents maintained an amicable relationship and filed for parental supports in 2001.
Things went downhill from there as Cimini got permitted more parenting time in 2004, and he reportedly failed to pay Curtis child support. 
Being a focal point in the limelight because of her hit television shows and court proceedings, Curtis kept her subsequent relationship with Shane Maguire private.
But her connection with Maguire turned south when she found she was pregnant. As a result, the two separated just before she welcomed her son Harper in May 2015.
Six months later, the Minnesota-based business executive filed for the joint custody of their son. It was, however, the mere beginning of the custody battle as both of them demanded extended parenting time in the following years. 
To top it all off, Maguire filed a petition for the sole custody of Harper in 2018, accusing the television personality of not being a fit mother.
He dropped the case in October 2018 after both of them reached an agreement deemed best for their son. 
Is Nicole Curtis Married?
Curtis is not married right now, but she was reportedly married before dating Maguire.
As per Closer Weekly, her ex-husband is Steve Lane. The duo tied the knot in 2017 and parted within two years, in 2019. Curtis has shared nothing about her marriage and the reason she separated from her spouse.
Curtis's Last Known Boyfriend
The last person to be romantically linked with the mother-of-two is Ryan Sawtelle, an executive director and founder of a military nonprofit, White Heart Foundation.
The pair's relationship came to the limelight through the adorable pictures they posted on their Instagram accounts.
The lovebirds had connected through their common grief in 2019. Curtis had first seen Sawtelle on Instagram, pouring his heart out for his niece Arden, who was battling a brain tumor.
Having experienced similar pain after the death of a friend's daughter, Curtis connected with him on Instagram, and the two became friends. 
Eventually, they started dating and became vocal about their love life on social media.
On January 27, 2020, Curtis posted a video about carrying her boyfriend on her back and having a fun time. 
However, from mid-2020, both of them stopped posting pictures of one another. While their actions hint at their breakup, they haven't yet verbalized their split or deleted their old posts.