Who Is Joshua Bassett Dating? A Look into His Love Life
Joshua Bassett's love life was scrutinized following the release of Olivia Rodrigo's 'drivers license'.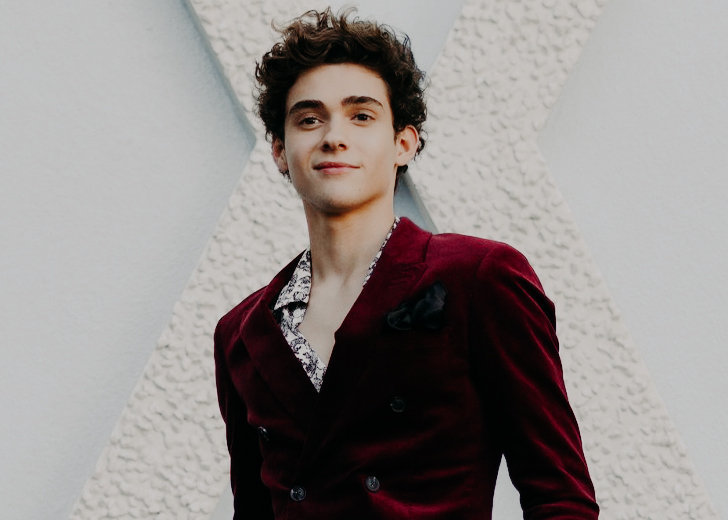 Joshua Bassett's love life received a lot of attention after his ex-girlfriend, Olivia Rodrigo, released her song 'drivers license'. The song garnered attention from artists like Taylor Swift and has over 220 million views on YouTube alone.
The song put the spotlight over Bassett and Sabrina Carpenter as they were rumored to be dating. While never confirmed, it was heavily speculated that the song was about the two with many expecting drama from the trio's subsequent songs — 'drivers license', 'Lie Lie Lie', and 'Skin'.
However, Bassett made a revelation about his sexuality in May 2021 in a video chat with Clevver News. The singer and actor opened up about the sensitive topic after expressing his admiration for Harry Styles.
What I admire about Harry Styles is that he's a very classy man, and he's very well rounded. He's just cool… Who doesn't think Harry Styles is cool? Also, he's hot, you know? He's very charming, too. Lots of things. I guess this is also my coming out video.
While Bassett didn't specify what he identified as, he later made a heartfelt post on his Instagram talking about love and acceptance. He thanked all those who stood by his side while preaching for spreading love.
The 'Lie Lie Lie' singer ended his statement saying "love who you love shamelessly" and further added it was ok to still be discovering yourself.
Bassett And Olivia Rodrigo
Bassett and Rodrigo met on the set of High School Musical: The Musical: The Series in 2019. Their characters had on-screen chemistry, and the two grew closer off screen before eventually dating.
During an interview Bassett did with Chicks in the Office, he spoke about spending a lot of time with Rodrigo on and off-set writing songs together.
We are very close, I think… We spent every hour on and off set sending each other ideas. When we were on set, anytime we were playing, I would have my guitar or there was always a piano around, so we definitely spent a lot of time together. And yeah, she's very wonderful, and she's definitely a homie.
They later separated in 2020 after a few months together. Neither of the two revealed any reasons for their break off and many speculated Carpenter to be the reason for it.
The speculations were further fueled by Rodrigo's song where she mentioned "blonde girl" who's "so much older". The description fit Carpenter, as she was four years older than Rodrigo.
Carpenter's song 'Skin' was also thought to be a diss track towards Rodrigo, but the singer clarified it wasn't so. In an Instagram post, she explained that the song was about not letting things get under her skin and influence her feelings.
Carpenter also referred to 'drivers license' as a magnificent song and thanked the people who had listened to her song with an open mind lyrically.