Singer David Archuleta Wants Supportive and Virtuous Wife — But Who's He Dating Now?
'They have to be supportive in what I do,' David Archuleta says about his ideal wife!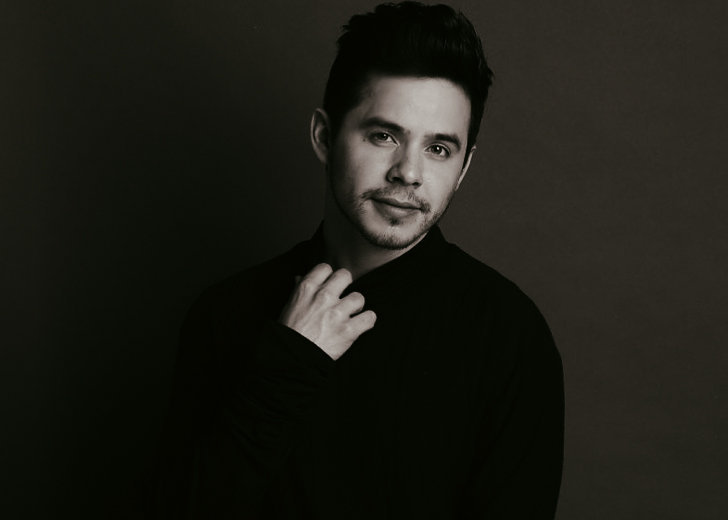 Since his teenage years, American singer-songwriter David Archuleta has set standards high for what he wants from a girl in their relationship.   
With his popularity, he soon became a heartthrob, and questions about his love interests shot up. And he didn't disappoint his fans when he was asked the most prevalent question, "What is he looking for in a wife?"
Archuleta Wants His Potential Wife to Be Supportive
During a Facebook event in 2014, Archuleta received questions from his fans, and the most common question was about his ideal wife after he gets married.
In reply, the songwriter stated that he had actually made a list of things he wanted to see in his wife. Afterward, he shared that he was looking for someone who loved the Lord even more than she would love him.
Obviously, I don't know if it's cheesy, but I think someone needs to love the Lord. It's a given; they need to love the Lord more than they love me.
Archuleta also listed that he wanted someone confident, sure of themselves, carries themselves well, and someone fun to be with.
When he was asked if his wife needed to be a singer like him, he stated that it wouldn't matter to him. But meanwhile, he wanted her to be supportive of what he did.
The 30-year-old singer also mentioned that it would be beautiful to have someone with virtue, and he could learn from her.
"You can look at them and tell 'that's someone who gets what virtue is,'" he said. "And what is virtue? When I think of virtue, I think of the temple. Something clean and pure. Someone who strives to live their lives that way. It just makes all the difference."
And while he was answering all those questions, he was single and had no girlfriend at that time.
His Current Relationship Status
Archuleta is very private about his personal life, which keeps his love life under wraps. But he is reportedly single presently.
In the early days of his career, he was linked to dating several divas from the glamour world. The list includes actress Fernanda Andrade, singer Jordan Pruitt, musical artist Jackie Castro, and actress Hagood Coxe.
Archuleta's Tweet Perceived to Be Anti-gay
In 2010, Archuleta was rumored to be gay after he walked into a gay bar. But later, he cleared the rumors stating, he had gay friends, and he was there to see his friends.
"I have friends who are gay, and they're great people," he said.
Four years later, things changed, as the singer was perceived to be anti-gay.
The singer-songwriter sparked the controversy when he tweeted a quote from the Mormon Church. The tweet was considered anti-gay, as it stated that love could only be expressed between a man and a woman.
Romantic love is incomplete. It is a prelude. Love is nourished by the coming of children, who spring from the fountain of love…expressed between a man and a woman in marriage. #PresPacker
Later, the 'Crush' singer apologized for offending others with the quote he shared. He expressed that his intentions were misunderstood. 
His Rise to Fame
Archuleta first rose to fame after taking the runner-up spot in season seven of American Idol in 2007. The show gave him a boost to release new songs.
The following year, the songwriter released his first single, 'Crush,' from his debut album. His song hit the number two spot on the Billboard Hot 100 list in May the following year.
His first Christmas album Christmas from the Heart, was released in October 2008. This album peaked at number two on the US Holiday Album Charts. Following that, in October 2010, his second studio album, The Other Side of Down, was released. It reached number thirteen on the US Billboard 200 Charts.