Sung Hoon Wants to Be Comfortable With Everyone When Dating
Actor Sung Hoon revealed that if he were to get in a relationship, he wanted to be a comfortable person for everyone.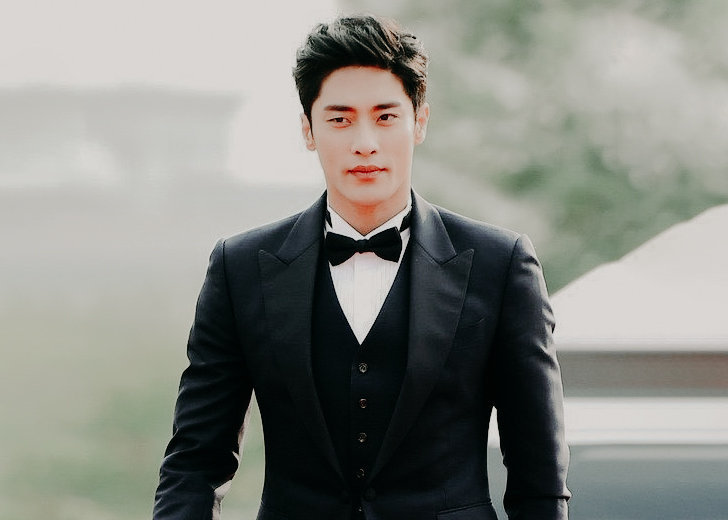 South Korean actor Sung Hoon has portrayed the primary lead in multiple series, many of them being romantic shows. However, unlike his on-screen counterparts, he has no plans for settling down soon.
Hoon had revealed that he has no desire of getting married at the moment, even recounting an incident when he told his father to give up on his dream of having a grandchild.
He further added that he told his father to adopt a child if he really wanted a grandchild since the actor wouldn't be tying the knot anytime soon.
The Are We in Love? star also shared his views on dating.
Hoon, whose romantic life is often discussed by his fans all over the world, said he wouldn't be dating publicly as he believed it was a personal matter between two people. And if he ever went public with his relationship, it would only be after his partner agreed to the decision.
As for what kind of partner he would be in a relationship, Hoon spoke with Pinkvilla about it, saying he wanted to be a comfortable person for everyone.
Sung Hoon Rumored To Be Dating Girlfriend Park Na Rae
Back in December 2019, Hoon was rumored to be dating South Korean comedian Park Na Rae. The rumor came about after he helped her hold her dress's train at the 2019 MBC Entertainment Awards.
Hoon later revealed in an interview that Na Rae was not his girlfriend, and he was just helping her as her staff could not go in front of the camera.
His management agency also shared with OSEN that he was not in a relationship.
Sung Hoon Has A Furkid
While Hoon has clarified that he doesn't want to get married or have a kid, he is a parent to a dog named Yanghee.
He initially met Yanghee when working on MBC's I Live Alone, a reality series that shows the daily life of its cast members.
The actor came across Yanghee at an abandoned dog shelter where she was awaiting euthanasia. She was suffering from measles, skin disease, and pneumonia at the time. He took her in for a 1-month temporary protection period and fostered her during the time.
At the end of his fostering period, a family expressed their interest in adapting Yanghee but decided against it after Hoon told them about the health problems. Hoon adopted Yanghee for himself and asked people not to abandon their pets.
Rather than saying that people should adopt pets, if they make it so that there are fewer abandoned animals, there would be no need for euthanasia. I'd like it if people wouldn't abandon [pets].
Yanghee is much healthier now after being nursed back to health by Hoon, and much of their journey together has been documented in I Live Alone.