Singer-Songwriter Angel Olsen Comes Out as Gay Sharing Photos of Her Partner on Instagram
Olsen came out as gay and introduced her partner in her recent Instagram post.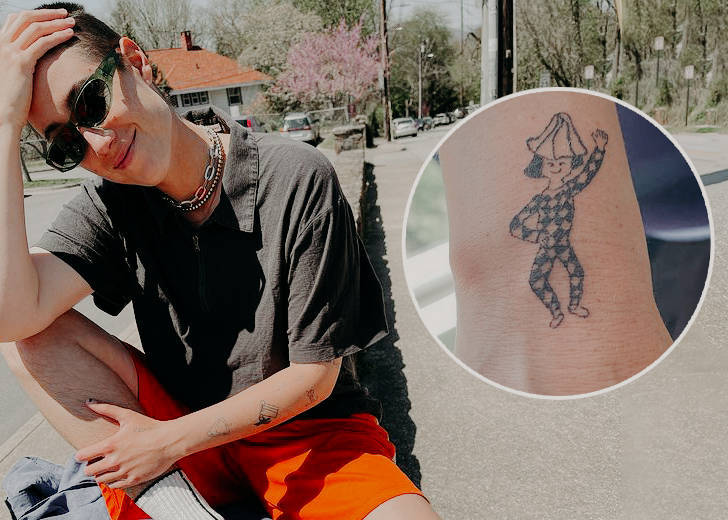 American singer-songwriter Angel Olsen had a lot of speculations and rumors surrounding her sexuality in the past years. However, in her most recent Instagram post, she came out, revealing her partner to be Adele Thibodeaux.
Olsen Officially Comes Out
On April 16, through a wholesome Instagram post, Olsen revealed her partner Thibodeaux to her 211k followers, admitting that she is gay. In the caption to the post, the singer wrote, "My beau, I'm gay," hinting towards Thibodeaux, who has her Instagram name as Beau Adele Thibodeaux. The post comprised several pictures of herself, her girlfriend, a tattoo, and a pair of loafers. 
She had also posted a photo of herself on her Instagram story, writing, "I'm gay!!!!!". Before this, Olsen had posted Thibodeaux's picture on her Instagram on valentine's day but had not introduced her officially. 
Olsen had also been featuring on her partner's posts for a while, with photos of the singer dated back to last December. Thibodeaux, credited for her writing contribution to the HBO series High Maintenance, posted a cute Instagram post of Olsen dropping her off on January 22, which was on the singer's birthday.
She had also shared another post of Olsen and her on Valentine's day, introducing her as her valentine. Recently, she had posted a random photo of the singer smiling as well.
Reaction To Olsen Coming Out
People all over social media have been showing her support. Some congratulated her, some welcomed her to the LGBTQ+ community whereas some talked about already knowing that she was gay in the comment section of her Instagram post.
People have been showing support to her on Twitter as well.
A user @tatianatenreyro tweeted they loved that Olsen coming out as gay.
Another user @clairepods also tweeted showing their support by saying that they were proud of Olsen coming out.
Some fans were pleased, as many had speculated that she would come out as had she hinted about it in previous interviews. Previously during an interview for Rolling Stone in 2019; she had discussed her sexual orientation as well. She said that she had considered living alone with cats and giving up music to be a stay-at-home mother. 
 It was like… what if I'm gay… no, I'm not gay… maybe I just hate men… or I need to get married soon and have kids… or I don't know if marriage is in the cards and if I have a kid maybe I'll just have it by myself?
Again in the same year, in an interview with The New York Times, she said that she was straight for the time being and further notice. 
Olsen's Anticipated New Box Set
Olsen has five studio albums: Half Way Home, Burn Your Fire for No Witness, My Woman, All Mirrors, and Whole New Mess in her discography. 
She recently announced a new box set, Song of the Lark and Other Far Memories, which includes the band's most recent studio albums, All Mirrors and Whole New Mess, as well as a bonus LP and a 40-page book set of never-before-seen illustrations, handwritten lyrics, and original song sketches.
It is set for release on May 7 this year.