Tayler Holder Addresses the Drama in Exclusive OK! Interview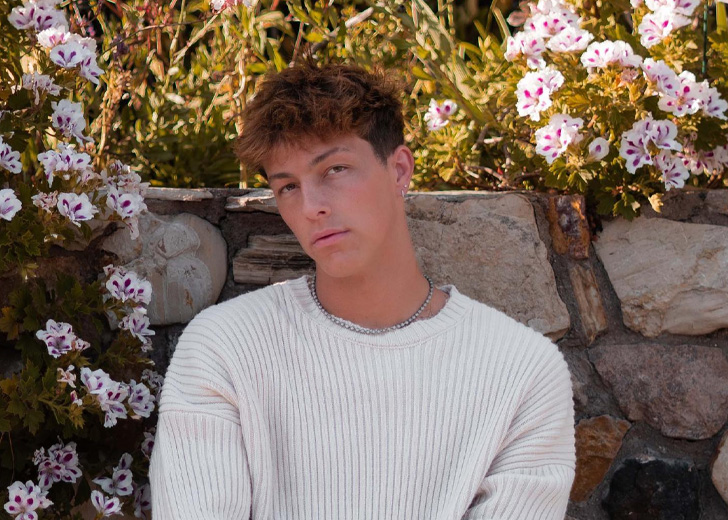 Tayler Holder is again addressing the drama surrounding the allegations of sexual misconduct in an exclusive interview with OK! Magazine.
Holder has faced several criticisms since February 2022. First, several close pals unfollowed him on social media, including Bryce Hall, Josh Richards, Charly Jordan, Kelianne Stankus, and Olivia Ponton.
Some claimed to have unfollowed Holder because of sexual assault and misconduct charges. However, because Holder sent cease and desist letters to them, most of them did not identify the actual reason.
The TikToker also appeared on the BFFs podcast to explain himself, but nothing came of it.
However, people like Hall and Keemstar have since stated that the claims were true, and one of them involved a sexual assault of a minor.
Regardless, Holder kept mute and went about his business, dismissing all the claims against him. He revealed he launched OnlyFans and released his new single 'Human' on April 27, 2022.
However, the specter of his sexual assault charges lingered on. Finally, in an exclusive open letter to E! Online, he broke his silence on the drama.
He claimed the allegations were false and they affected his mental health. Once again, he addresses the drama, but this time, it is via an exclusive interview with OK! Magazine.
Tayler Holder's Exclusive Interview with OK! Magazine
On May 12, 2022, the TikToker sat down for an exclusive interview with OK! Magazine, where he shared his experience of the drama surrounding him for the past few months.
He talked about his single 'Human' and said he recorded the song when he was "at the most vulnerable time" of his life. He recalled that the allegations were the "lowest" point of his life.
He confessed he did not expect his 2022 to start the way it did. And this did not include just the allegations of sexual misconduct and assault but also the drama related to his relationship and family.

Tayler Holder addressed the allegations, his mental health, and future plans in an exclusive interview with OK! Magazine. (Source: Instagram)
While going through this turmoil, Holder turned to music to express his pain. He wrote the heart-wrenching two minutes and 42 seconds song based on his experiences of the past months.
He told the tabloid that 'Human' was putting his pain and loneliness into perspective. He said, "No one ever told me what it was really like up here, just how lonely it actually was and that's what I wrote 'Human' about."
Holder noted that the more successful he got in his career, the more it affected his mental health. He pointed out, "I was literally in the darkest place of my life."
He poured all his feelings into 'Human' to show his point of view of being in the spotlight to his fans and followers. He said, "It's really just not what it seems."
Tayler Holder Is Happy
Despite the drama and allegations affecting his mental health, Holder is in a happy place now. But, he wondered when he was down, "When does it start to get better?"
Slowly, he took it upon himself to turn his life around. Now, the TikToker is at "the happiest place" he has ever been. He has realized that there will always be people who like him and who do not.
So, instead of focusing on that, he focuses on remaining true to himself. His sole focus at the moment is to create music and hope that he could change people's lives like he changed his.
He has new projects and big plans that he will make in the future. When OK! Magazine asked him where he saw himself five years from now, Holder replied, "selling out stadiums."
He then admitted that he did not have to wait until five years. So, all in all, Holder is happy with where he is right now and is focused on himself rather than the drama around him.