Former Triller Compound Members Aisha Mian and Markell Washington Speak Out on Tayler Holder Drama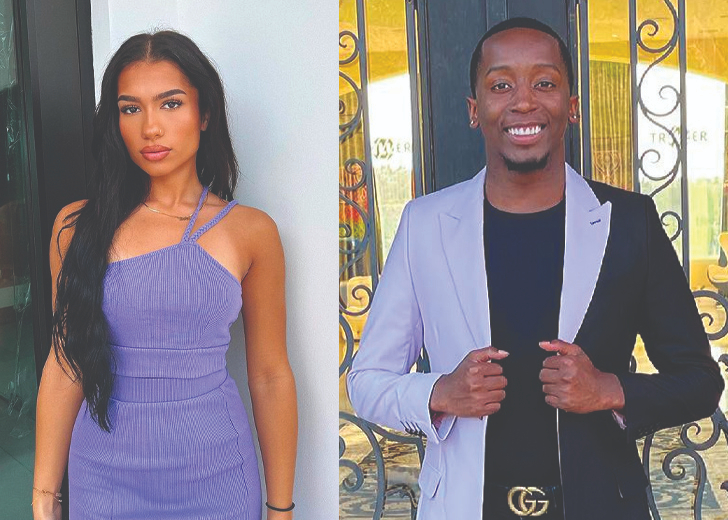 The Tayler Holder drama is not going anytime soon since fellow TikTokers are finally speaking up about it.
It all started in February 2022 when Holder's friends were mass unfollowing him on social media. People pointed out that after Mian Twins, Aisha Mian, and Azra Mian unfollowed Holder.
After that, many other influencers, mostly the members of the Triller Compound, followed suit.
They included Markell Washington, Kelianne Stankus, Olivia Ponton, and other TikTokers like Bryce Hall, Josh Richards, Charly Jordan, Rhyan Besco, Sean Kennedy, and Chase Matteson.
Some of them spoke up about unfollowing Holder, claiming there were some allegations of sexual harassment and misconduct against the TikToker. However, they all went silent after they received cease and desist letters.
Members of Triller Compound Break Silence on The Drama
Holder ignored all the drama surrounding him after the mass unfollowing for a month. But on April 23, 2022, he wrote an open letter to E! News, addressing the allegations and how they affected his mental health.
He said the drama was fabricated rumors, and none of the allegations were true. Regardless, he was canceled based on hearsay, which took a toll on his mental health.
Holder received mixed reactions to his letter —  some supporting him, while some said he was lying.

Aisha Mian and Markell Washington, members of Triller Compound, break their silence on Tayler Holder's letter. (Source: Instagram)
Two of the members of Triller Compound, Aisha (@itsaishamian) and Washington (@markellwashington1), also belong to the group who do not believe Holder.
After the TikToker's letter was published, many platforms covered it. Many people took to TikTok to cover it, and one of them was Jordyn Woodruff (@jordynwoodknow).
Woodruff often covers news about pop culture, and on April 23, 2022, she addressed Holder's letter to E! News. Aisha and Washington commented on the video, basically trolling their former friend.
Aisha wrote, "Lol. A joke." to which Washington replied he did not know it was comedy hour. He then joked he would not speak up since he could not afford a lawyer.
Another person by the username @alexaroseh commented, "Nobody's talking about him because he sent them all cease and desist letters lmao" to which Aisha replied, "yup."
Markell Washington's Previous Response
This is not the only time Washington has addressed the drama. After receiving cease and desist letter in February 2022, he took to TikTok to make a joke about it.
On February 4, 2022, he made a video replying to the comment that said, "markell, give us the tea on why are people unfollowing Taylor? plz and thanx."
Washington initially started the video, pretending to talk about the situation. Then, someone handed him a paper that said, "cease and desist; you can not speak, or you will be sued."
Washington ignored the drama and instead gave a recipe to make tea instead. Then, on March 22, 2021, he went to BFFs: Dave Portnoy, Josh Richards & Bri Chickenfry podcast and addressed the drama.
Portnoy asked him what members of the Triller Compound thought about allegations surrounding Holder. Washington confessed he did not know where others stood in the drama.
However, he credited the TikToker for being there for him and bringing him to LA. He also appreciated Holder for making him one of the members of the Triller Compound.
He admitted he was one of the first people to unfollow his former friend, and it was a tough situation to look back on. He does not know if the controversy Holder faced was deserved as well.
Regardless, he confirmed he did not simply jump on the bandwagon to unfollow him. But to date, no one has revealed what happened behind the scene and if the allegations against Holder are true.