Tayler Holder Getting Unfollowed over Sexual Misconduct Allegations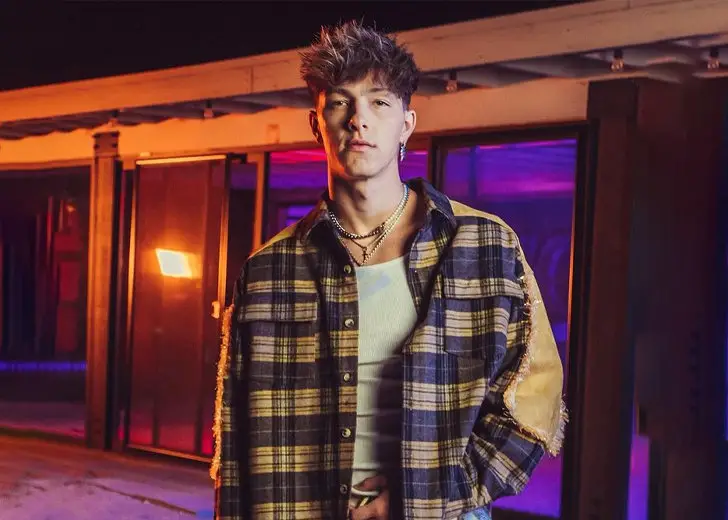 These days, it is getting very common for influencers and TikTokers to receive allegations of sexual misconduct. 
The new name on the list is Tayler Holder. As soon as the accusations started pouring in offline, he was getting a mass unfollow on social media. 
The mass unfollow is still going on as of this time of writing. And it turns out some of his closest friends have exposed him and hit the unfollow button. 
Influencers Unfollow Tayler Holder on Instagram 
February 2022 started way worse for Holder than he could even imagine.
Before the allegations of sexual misconduct were out in the open, his closest friends and influencers had already unfollowed him.
People noticed it first when the Mian Twins unfollowed him on Instagram. Fans and followers wondered what was going on, but nobody knew anything about it.
Bryce Hall was the next person to unfollow Holder. Hall also took to Instagram story to say, "Things are about to get crazy."
Other notable names to unfollow Holder are Charly Jordan, Juliano Hodges, Olivia Ponton, Rhyan Besco, Chase Mattson, Sean Kennedy, and Kelianne Stankus.
Like Hall, a few of them took to Instagram stories to hint that something was going wrong with Holder.
Hodges implied karma was about to give someone everything they deserved.
In another story, he played the song 'NOT MY BRO' by Baby Keem. Then, seemingly referring to Holder, he wrote he had been getting away with "sinister acts" since he met him.
Hodges said everyone had negative things to say about him, which is why he was getting unfollowed. Kennedy noted the situation was serious, and it was not a PR Stunt.
But, even with all these, he did not say exactly why the mass unfollow was going on.

Juliano Hodges' Instagram story on the unfollow spree against Tayler Holder. (Source: Instagram)
Finally, everything was revealed on an episode of BFFs with Dave Portnoy and Josh Richards podcast titled 'Tayler Holder Speaks On Everyone Unfollowing Him' on February 1, 2022.
Tayler Holder and Allegations of Sexual Misconduct
Before Portnoy invited Holder to the podcast, he read out an Instagram story put out by the TikToker.
Addressing "upcoming influencers," Holder had said that things were not how they appeared to be.
He advised them not to let money and fame blind them.
Holder then expressed that these things made him successful but affected his relationships with friends and family. It also took a mental toll on him.
He ended his note by asking people to reach out to him if they felt the same way. 
Then, Portnoy revealed that Holder's team had contacted them so that the TikToker could address the massive unfollow spree that was going on. 
Holder said that "with more power comes great responsibility" and how he was sadder than ever.
However, he did not directly respond to influencers unfollowing him. Instead, he talked about cancel culture.
He said things were going on offline, and he would continue to solve them outside of the internet.
Portnoy asked if he knew why people were unfollowing him, to which Holder said assumptions were going on. 
That was when Portnoy brought up sexual misconduct allegations. He said they were very vague, and Holder agreed with him. However, he did not deny the allegations.
The TikToker noted a lot had been said about him and the allegations, but they were not brought online.
The podcasters urged him to share his side of the story, but Holder was determined he would take it legally and offline.
Just then, Portnoy mentioned he did not know if the sexual misconduct allegations were real or fake. In response, Holder quipped he had nothing to hide.
Richards then chimed in, stating that Holder's PR team had set up the interview and asserted Holder wanted to clear his name.
To everyone's surprise, Holder dismissed the claim, saying he was not aware of anything of that sort.
For now, that is all there is to this drama. Whether there are actual sexual misconduct allegations, or if this was all a PR stunt, only time will tell.