Is Tayler Holder Back Together with Ex Girlfriend Charly Jordan? Here's the Truth behind Their Break Up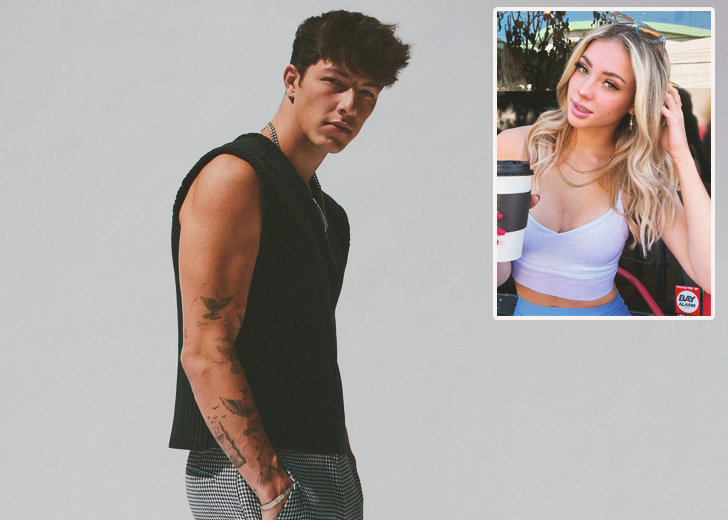 TikTokers Taylor Holder and Charly Jordan were once in a committed relationship. However, earlier in March, Holder uploaded a video on his YouTube channel announcing his mutual break up with Jordan. 
In the video titled "Why we broke up...," both Holder and Jordan were seen sitting side by side. They explained how they had decided to bring their relationship to an end after dating each other for six months.
However, even after going public with their split, the two were frequently spotted in public spending time together. Naturally, it led to speculations of their reunion.
Taylor Holder and Charly Jordan's Break up
The break up video started with Holder and Jordan shaking hands with each other.
Prior to making their announcement, Holder explained how he was too nervous to talk, but at the same time, he was quick to joke by saying, "Char cheated on me."
Holder later revealed to his audience that he was working on a reality show called House of Creators, and their break up was initially caught on camera during the show's filming.
However, since the reality program would not be released immediately, the ex-couple decided to make it official before the rumors hit the internet. 
In the particular episode, Holder was seen sobbing after he'd broken up with Jordan. But, during his coming together with his ex-girlfriend, Holder approached the subject matter in a sensible and mature manner.
Per Jordan, their relationship ended on good terms and claimed that there was "nothing bad" between them. She also spoke about how the two were living "super different lives right now."
"We love and support one another, but you know sometimes things do not always work out and that's okay. You need to end on a positive way," Jordan noted.  
Who Is Tayler Holder Dating?
Earlier in September, Jordan brushed aside the rumors of her and Holder dating each other after their eventual break up despite her many public sightings with Holder. 
A peek into their respective Instagram accounts shows how they haven't deleted their pictures from the time they were dating each other. This has led many to speculate about their dating status. 
However, during her chat with The Hollywood Fix in September, Jordan revealed her relationship status to be single and told the reporter that she was "not dating anyone new" but was rather busy with her DJ career. 
As far as Holder's current dating status is concerned, nothing concrete is known regarding the matter. But in the past, Holder had been in multiple relationships prior to dating Jordan. 
The content creator was first known to be in a love affair with his ex-girlfriend Kelianne Stankus and later was publicly dating actress Kaylyn Slevin. However, both of his relationships ended prematurely. 
In 2020, Holder was in a short-term relationship with his former girlfriend, Sommer Ray. However, as per Sportskeeda, Holder's relationship with Sommer was largely unstable.
Their love affair couldn't last long, and the former pair decided to go their separate ways after dating each other for three months.