Kelianne Stankus and Fiance Chase Mattson Are Already Planning for Baby and Wedding
They will tie the knot in 2022.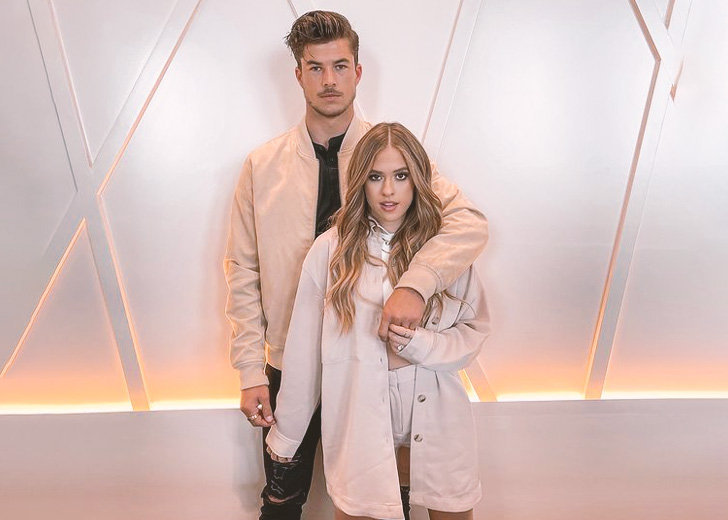 Social media influencer Kelianne Stankus' relationship with boyfriend Chase Mattson has blossomed smoothly since the pair first met through Instagram in early 2020. 
Stankus was the one to make the first move, sliding into Mattson's DMs and igniting a conversation. After a brief friendship, the pair went on their date for the first time on May 9, 2020. 
The same day, the TikTok star's long-time friend Tayler Holder shared about Stankus' budding romance with Mattson through a tweet, revealing she was "going on her first date."
However, her fans and followers couldn't figure out her boyfriend immediately. That being said, her relationship with Mattson became public knowledge after the pair started sharing adorable pictures of one another on their socials.
Kelianne Stankus Got Engaged to Boyfriend in 2020
After seven months of dating, Stankus' boyfriend proposed to her in the most romantic way possible in Malibu, California, on December 12, 2020. The 27-year-old took Stankus on a helicopter tour around Los Angeles. 
After the awe-inspiring trip, he blindfolded her just before getting off the aircraft. He took her hand and guided her to a decorated space. Then, the content creator got on one knee, requesting his partner to take off the blindfold. 
As soon as Stankus pulled off her blindfold, Mattson proposed with a sparkling diamond engagement ring. Surprised and pleased, the 25-year-old became emotional as she said "yes."
She quickly shared the joyful news to her fans and followers on Instagram, posting a gallery of pictures from the big day and flaunting her engagement ring. "I said yes to the man of my dreams," she wrote on the caption. 
Her fiance also followed suit and uploaded the adorable pictures on his Instagram, writing, "I asked the love of my life to marry me and she said YES!!!"
Around a year later, during an interview with The Untitled Magazine, Stankus admitted she did not know her boyfriend would propose to her. However, she shared she was grateful for the surprise because she had a genuine reaction. 
The gymnast-turned-influencer also recounted she cried happy tears the entire night before stating that she felt so loved by her partner.
Stankus and Fiance Chase Mattson's Wedding Plans
In the abovementioned interview, Mattson opened up about their wedding plans. Stating that she and her fiance had hired a wedding planner, the multi-talented actress remarked the plan was going pretty smoothly. Then, she also disclosed that their wedding would happen in 2022. 
As per her accounts, the wedding will have enchanted forest fairytale vibes, with many flowers and trees on display. She added she wanted the big day to be a fun time for every attendee. 
Months before the internet personality gave details on her marriage plans, she and her fiancé talked about having babies during the second episode of the reality show House of Creators. 
They shared how having babies seemed natural given Mattson already has two children — daughters, Hazel and Nora — with ex-wife Devyn Jackson. However, Stankus also hinted they had a pregnancy scare, and she had tested negative after testing twice.